A new issue seems to be affecting the iPhone 6 and iPhone 6 Plus when using cases made out of metal or magnetic accessories such as camera lenses. Using a magnetic lens attachment on the iPhone 6 Plus will screw up its Optical Image Stabilization. Also, metal cases are inhibiting the NFC on both devices to function properly.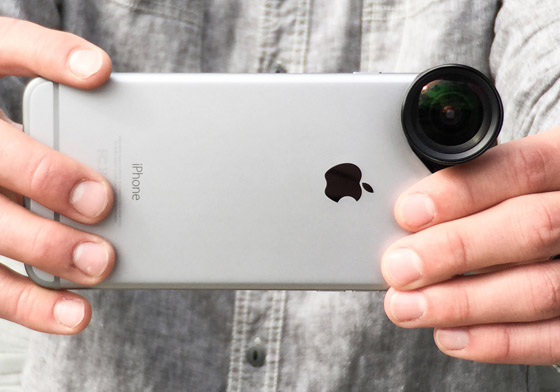 Apple did not mention this clearly at the time of the launch, that using a metal case or accessories with magnets can cause problems with your new iPhone 6 and 6 Plus. A support document from Apple does ask users not to use magnetic lens attachments as it messes with the Optical Image Stabilization. A small number of users have also reported that using a Metal case affects the NFC on the new iPhones.
For those, who like to use magnetic lens attachments when taking pictures or shooting videos on the iPhone 6 Plus, this is a big disappointment. A video below shows what happens to the Optical Image Stabilization when using a lens attachment on the iPhone 6 Plus. It's bad!
The only way to avoid these problems is to not use any lens attachments when using the camera on your iPhone 6 Plus. And if you like using NFC a lot, try removing the metal case, if you're using one.