The release of iOS 4.3.5 was quite unexpected for most. Many people expected iOS 4.3.4 to be the last firmware update before the transition to iOS 5 this Fall. It turns out, however, that Apple stumbled upon another large vulnerability that allowed hackers to steal username/password combinations on SSL encrypted webpages; thus the iOS 4.3.5 firmware was needed.
For non-jailbroken users updating to iOS 4.3.5 is a no-brainer, but for jailbroken users this is a different story. As updating to iOS 4.3.5 means sacrificing an untethered jailbreak. Luckily for all of those worried about this SSL vulnerability bug, present in firmware versions prior to iOS 4.3.5, a patch was released into Cydia called isslfix that will fix this SSL vulnerability for good.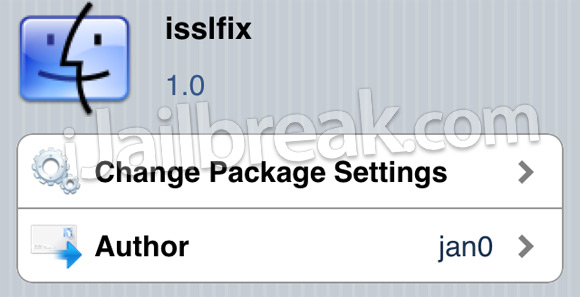 How To Fix SSL Vulnerability Using isslfix
While installing the patch is not necessarily a complicated process, we have created a how to guide for anyone who would like help with the process.
Note: If your iPhone, iPod Touch or iPad is not jailbroken you can follow our how to jailbreak guides.
Step 1: The first thing you are going to do is launch Cydia from your iDevices SpringBoard.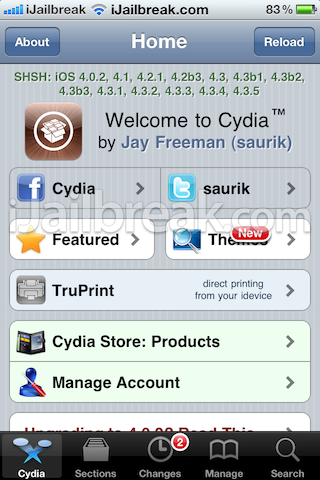 Step 2: Tap the "Search" tab located on the bottom tab bar and search for "isslfix".
Step 3: Once "isslfix" appears, tap it.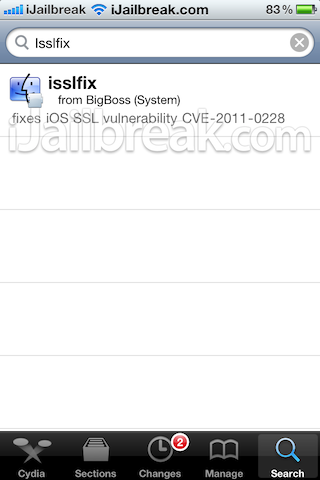 Step 4: You should see version 1.0. Tap "Install".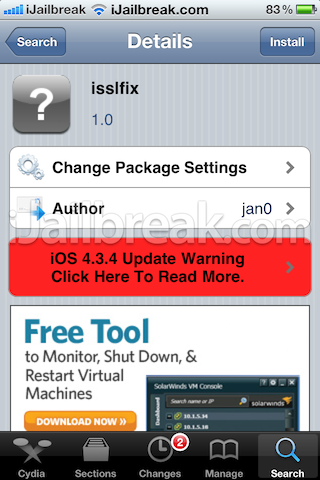 Step 5: Tap "Confirm" in the right corner.
Step 6: You should now see "isslfix" package being installed. Once installation is done, reboot your iDevice.
Voila! You're done! Enjoy. Have a question? Let us know below.