Looks like Apple might be calling the base 6.1-inch iPhone as the iPhone XC. If you didn't already know, Apple is said to announce three new iPhones during the Special Event scheduled for September 12th. While we have already seen the leaked image for the iPhone XS, which would be the successor to the iPhone X, we now have some images for the base variant iPhone.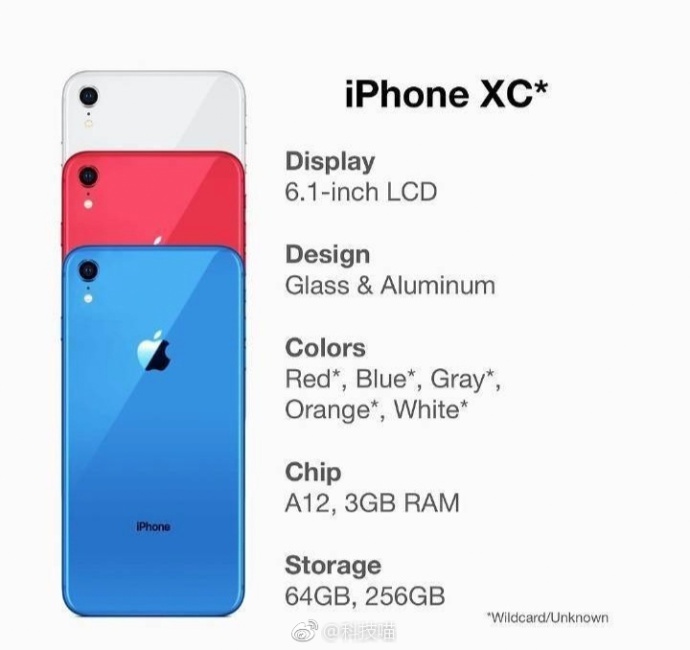 The iPhone XC, as it's supposedly called, will be the base variant in the new 2018 iPhone line-up. It would replace the iPhone 8, and will cost just as same. This variant will not have a dual-camera setup like the iPhone XS, and will probably lack some other features as well. This variant will come with an LCD screen, unlike the OLED panels on the other two models.
As per the leaked image, which comes out of China, the iPhone XC would come in several new color options such as; Red, Blue, Gray, White, and Orange. Internally, the phone will be equipped with a new A12 chip, and 3GB of RAM. Storage options for this mode would start at 64GB, and go up to 256GB. Reminds us of the iPhone 5C, to be honest.
Now, we urge you to take this with a grain of salt, obviously. Leaks like these can sometimes be completely wrong. We will have to wait to find out if this is indeed the cheaper iPhone, with a 6.1-inch LCD screen, that everyone has been talking about. Stay tuned for more!
(Source)