Apple has released a new Apple TV software beta for developers, which brings a redesigned user interface to the aging Apple TV. Don't get too excited though, as it isn't a complete redesign. Apple has added iOS 7 styled icons, fonts and other design elements to the Apple TV software beta 4.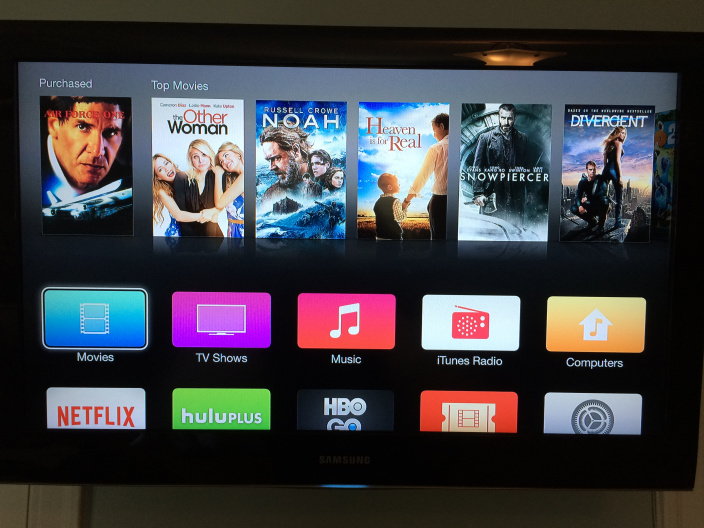 As you can see from the above image, the Apple TV icons now have an iOS 7 design and they look much better than before. Apart from that, the font has also been changed to Helvetica Neue. Not much of a redesign right? However, it is better than the older look.
The latest Apple TV software beta 4 can be installed on the third-gen Apple TV and the third-gen Rev A Apple TV. If you're a developer, you can download the beta 4 from the iOS Developer portal and install it via your Mac or PC.
What do you think of the new look?