Semi-Restore for iOS lets you restore your iOS device without losing the jailbreak. It's basically a tool that gets rid of all the tweaks installed by Cydia and partially restores your iOS device. This can be useful at times when your device is buggy, slow etc, but a full restore will cause the loss of jailbreak. A new update was released recently that brings iOS 8 or later support to the Semi-Restore tool.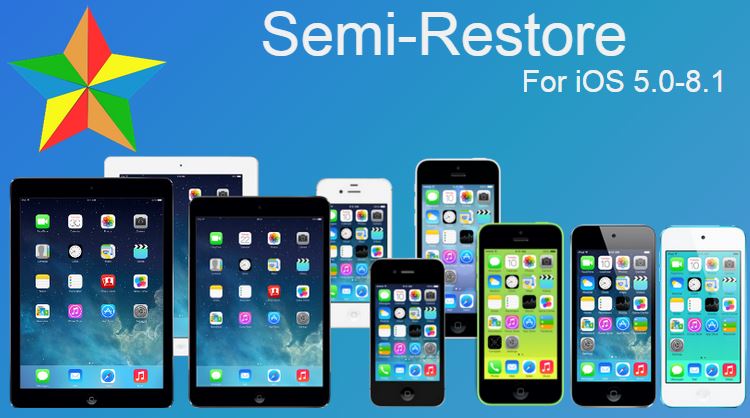 Right now, this tool is pretty useless if you're jailbroken on iOS 8 or later and you accidentally updated to iOS 8.1.1. Apple is still signing iOS 8.1, which means you can simply downgrade from iOS 8.1.1 if you want to start fresh and jailbreak. Once Apple stops signing iOS 8.1, then this tool will be useful, as you can't do a fresh restore of iOS 8.1.
Using Semi-Restore, you can only restore to the firmware that you're currently on. Also, it isn't a complete restore, as the name suggests. The tool is only available for Windows and Linux, but a Mac version is in the making. You're going to need a jailbroken device with OpenSSH installed, to use this tool. Have you used this tool? Let us know if it has come in handy for you.
Download Semi-Restore from our downloads page.