The Apple TV was released by Apple a good few years ago, and although there were minor upgrades to bring us to the TV3, nothing as substantial as the new Apple TV4, which I'm hoping to get my hands on soon.
The ATV3's are extremely cheap now, I managed to pick mine up for just £30 on eBay, everything included. It's used to essentially turn my pc monitor into a TV when I'm finished working for the day and it's time to kick back and relax, and for that it works, kind of.
Before I go on, I am fully aware of the App Store on the ATV4, however this is for people thinking about buying the ATV3.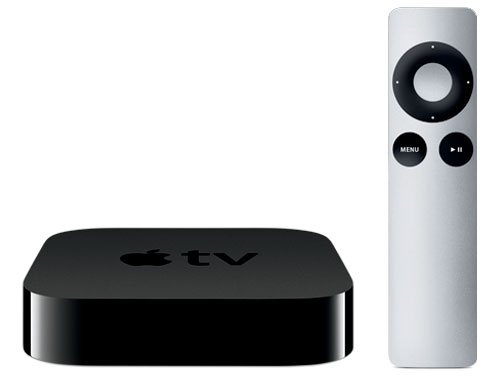 Let's start with the Apple classics; Music, Video and Home Sharing.
Music, great if since day 1 you have purchased your music off of the iTunes Store and no where else, you'll have a great experience and I can't fault it. Not so great if, like I and many others, you are subscribed to Apple Music, you're out of luck. It is not supported on this model which is a massive let down, there is of course a work around with simply streaming from iOS or macOS, however it means it's no longer just a standalone TV anymore.
Video, same situation really, you need to have purchased it off of the iTunes Store for it to be any use at all, otherwise you'll just need to rely on AirPlay.
Home Sharing, now I'm sure that Apple have done some sneaky coding here because even with Home Sharing off of my main media PC which has all of my Apple Music subscription music downloaded onto it, it still can't access it off of Home Sharing, whether this is intentional I don't know however it wouldn't surprise me if Apple did this deliberately to make you upgrade.
The only other apps I use are Netflix and YouTube. Netflix is great and does the job really, it streams films, perfect. YouTube likewise really, you can search and do anything basic that you'd need to do really and I can't really fault it on that part one bit.
In my opinion, the AppleTV is not actually a TV, it works better for presentations than media. Why? I have a very good internet connection, yet streaming over AirPlay causes lag, jutter, stuttering and causes audio and video to be out of sync creating that extremely annoying experience of the actor mouthing what they are saying before you actually hear the words.
At work however, the manager will plug in the Apple TV to give a presentation from his iPad and for this it is perfect, and this is really what it is for, the media side is just an extra.
For me, I think to fully get the 'TV' experience I need to consider investing in the ATV4 however right now, it isn't quite worth the price point for me.
What do you think about it? Have you had positive experiences with the Apple TV's or do you prefer a proper, set top box? Leave a comment down below.