After almost 4 months since the release of the iPhone 6 and iPhone 6 Plus, Apple has now started to sell fully unlocked versions of the same. Prior to this, you could only buy a T-Mobile unlocked iPhone 6 and 6 Plus. Now, you can opt for a SIM-free iPhone 6 or 6 Plus and use the device with any carrier around the world.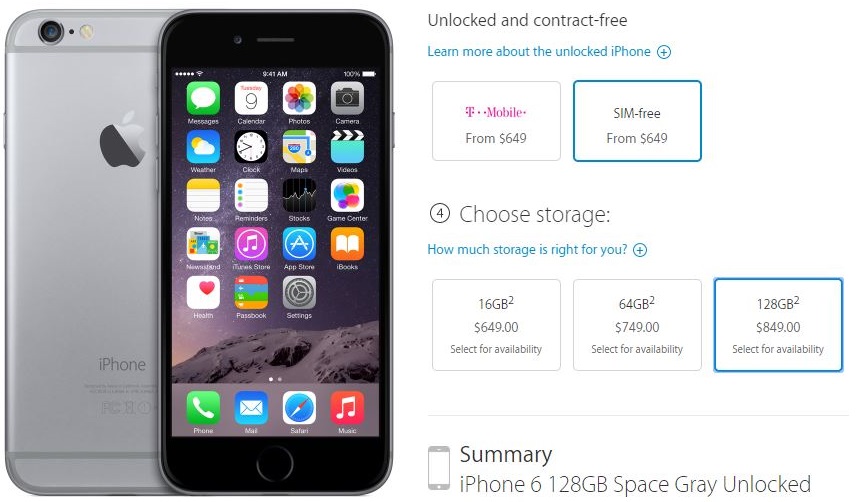 The iPhone 6 and iPhone 6 Plus were launched in September last year and were available on contract with Verizon, Sprint or AT&T. The unlocked iPhone 6 16GB starts at $649, similar to the T-Mobile unlocked version and goes up to $849 for the 128 GB version. The iPhone 6 Plus, on the other hand, will cost you $749 for the 16GB unlocked version and $949 for the 128GB model.
Fully unlocked iPhones can be very beneficial for those who travel abroad on vacations or business. You can, without any worries, use a SIM card from the local carrier and avoid hefty international carrier charges. The difference between a T-Mobile unlocked and fully unlocked iPhone is that the former comes with a T-Mobile SIM card and requires activation, whereas the latter doesn't.
The model number of the unlocked iPhone 6 is A1586 and that of the iPhone 6 Plus is A1524. You can pick one up from any Apple Retail Store or use the Online Store starting today.