An update to the Pangu jailbreak tool was released earlier today, fixing overheating and Safari bugs present in the previous version. Pangu for iOS 8 – 8.1 version 1.2.0 is now available for download, once again, Windows only. The Pangu team has been releasing updates after updates, fixing bugs present in the jailbreak.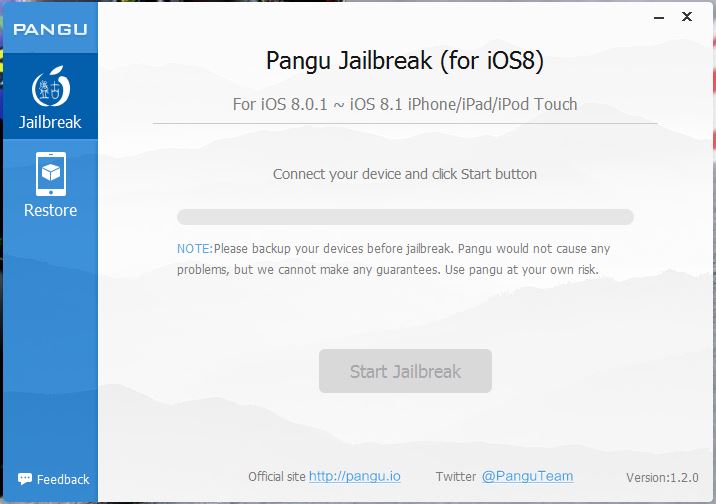 Pangu jailbreak tool 1.2.0 fixes the CPU always running bug in 32 bit iOS devices and also Safari/Other App crashes. An Untether package was released on Cydia yesterday, which fixed the same bugs. It also adds restore support for the new iPad Air 2 and iPad mini 3.
1. Fix the issue that launchd may drain cpu on 32bit devices.
2. Fix Safari reloading bug and occasionally crash problem.
3. Optimize jailbreak process.
4. Restore function now supports iPad Air2/iPad Mini3.
If you've already installed that package, you don't have to use this tool to re-jailbreak your device. However, if you're new, then you can download Pangu 1.2.0 from our downloads section and jailbreak your iOS device using our how-to guide.