The Pangu team has released an update for the Pangu 8.0-8.1.x Untether package that's available in Cydia. A nasty bug in version 0.2 caused problems for people on 32-bit iOS devices such as iPod Touch 5, iPhone 4s/5, iPad 2/3/4 and iPad mini 1. The bug caused apps to crash and also made the devices overheat as a background process would keep running and use the CPU. Version 0.3 claimed to fix the overheating issue, but caused apps to crash. Finally, a version 0.4 was released earlier today, which fixes both the issues on 32 bit devices.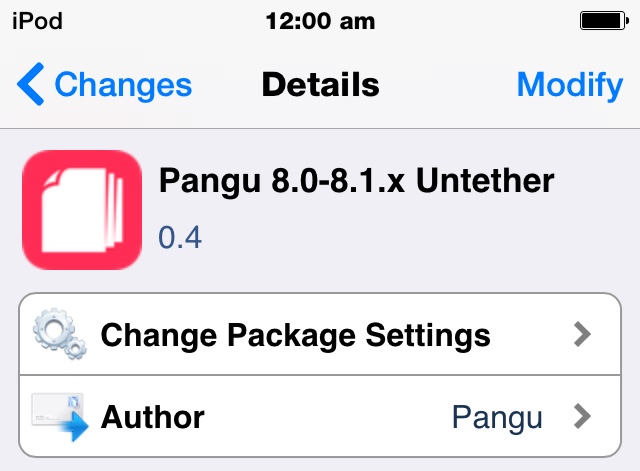 If you are jailbroken on your iOS device, specifically a 32-bit one, then you need to launch Cydia and install this update. It is recommended that you do so, even if you're on a 64-bit iOS device. It's better to be on the latest version of the Pangu Untether.
After installing Pangu 8.0-8.1.x Untether 0.4, you will need to reboot your device. If you're still facing any bugs, do let us know.