The Pangu team has released an updated version of their iOS 9 jailbreak tool and included some bug fixes. In the first release, several users faced problems whilst trying to jailbreak. Most of those errors have been fixed in Pangu 9 v1.0.1 for Windows.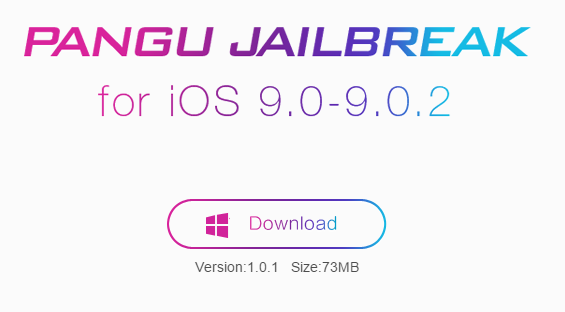 We listed down fixes for most of the errors that users have been facing whilst jailbreaking iOS 9, 9.0.1 or 9.0.2 using the Pangu 9 tool. You can now download the new version, if you haven't already jailbroken, and try jailbreaking your device.
It is common for users to face problems whilst jailbreaking, there are so many things that could go wrong. However, most of the errors can be fixed with a simple restore and installing the latest version of iTunes.
Pangu 9 version 1.0.1 for Windows fixes the following issues:
A bug that leads to 0A error code. (stuck at 45 percent)
Failure of launching on some PC.
Cydia icon not appearing.
The new version also improves the success rate of the jailbreak. In case you haven't jailbroken your iOS device yet, download Pangu 9 v1.0.1 and perform the jailbreak.
Pangu 9 v1.0.1 is currently only available for Windows and can be downloaded from our Downloads section. This jailbreak tool is compatible with all iOS devices running iOS 9/9.0.1/9.0.2.
Let us know if the new version of Pangu 9 fixed the errors for you. Have you been successful in jailbreaking your iOS device?
Update #1: Pangu9 v1.1.0 and Pangu 9.0.x Untether 1.1 are now available to download.