The story of the iOS 7 Jailbreak is an interesting one at that and probably made for the most dramatic Jailbreak release yet. This is of course mostly due to the fact that the Evad3rs were commercially funded by a Chinese software development company to include the TaiG installer on devices which had Chinese set as their main dictionary on iOS.
The reason why this frightened many people is because the company behind TaiG has a sketchy track record and there were rumors that regardless of whether or not TaiG was actually installed on your device, because it was bundled with Evasi0n7, your device would send private information back to the company.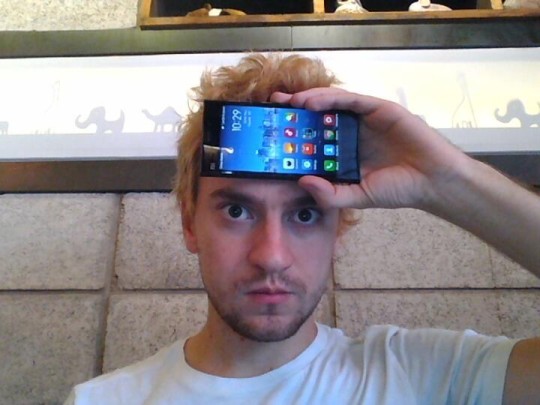 GeoHot acknowledged this concern and decided that while he was on a plane from SFO to New York he would dive into Evasi0n7 and reverse engineer it to see if anything funny was going on. And sure enough he found "nothing sketchy" in his detailed analysis.
"This writeup takes place from the perspective of evasi0n7. F*ck secrets. Note that this writeup doesn't help Apple, I got this by reversing the public evasi0n binary, which they can, and do do. Also note, I found nothing sketchy in my reversing, your phones most likely aren't being backdoored by Chinese. If I ever touch jailbreaking again, which is unlikely(until ARM128 comes out, I only touched the game again for the love of ARM64), no more secrets. Full disclosure time, I was working on a public, free of charge, china not involved, old school jailbreak with a few others. evad3rs released first. That jailbreak overlapped this one 80%, partly due to leaks, but mainly due to the exploits and methodology being the obvious choice(great minds, well you know), meaning the exploits won't be usable next time. No more jailbreaks ever?"
So hopefully all of you with concerns that TaiG contained a hidden code that sent private information back to China are now more confident in Evasi0n7.
And for those of you who missed our earlier article, yes GeoHot was also working on a Jailbreak. What conflicts though is that GeoHot supposedly was also trying to work on a deal to sell his work to TaiG for $350,000 but in his writeup of Evasi0n7 he labels it as a free-of-charge Jailbreak.