If you took advantage of P0sixpwn yesterday to Jailbreak your iPhone, iPod Touch or iPad on either the 6.1.3, 6.1.4 or 6.1.5 firmware Untethered then you may be experiencing issues with data connection, iMessage or even iCloud. Typically what happens is there is no data or no LTE on your device after Jailbreaking.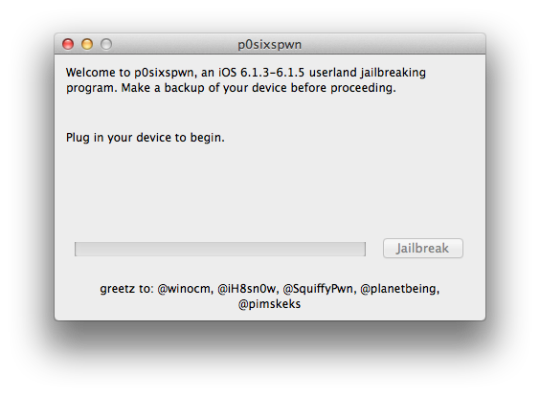 Although iH8Sn0w has tweeted that the P0sixpwn Untether package was updated to version 1.3-2 in Cydia to fix these issues, he has also posted a method to fix the issues on his blog.
p0sixspwn untether was updated to 1.3-2 in Cydia (Fixes LTE/iMessage bugs). Go to changes and tap Refresh to grab it.

— iH8sn0w (@iH8sn0w) December 31, 2013
It also adds AppleTV2 support for the lovely @nitoTV :P

— iH8sn0w (@iH8sn0w) December 31, 2013
In order to fix the issues being experienced by select users you should simply have to install the updated package through Cydia which can be found by refreshing your sources. Alternatively you can follow the manual steps shown below:
Install OpenSSH through Cydia (or optionally perform this as root in Mobile Terminal).
SSH in to your phone via Terminal (Mac/Linux) or PuTTY (Windows).
Type the following command: chmod 755 /var/mobile/ /var/mobile/Library/ /var/mobile/Library/Preferences/
Reset Network Settings (Go to Settings –> General –> Reset).
It was mentioned that an updated version of P0sixpwn for Mac will be released shortly to include the fix on fresh Jailbreaks.