For those of you who haven't studied your Apple history, the Macintosh Plus was the third model in the Macintosh line that was initially released on January 16th, 1986. It had a starting price tag of $2599 and came with 1MB of RAM and an SCSI port.
The operating the Macintosh Plus ran was sophisticated at the time, and served its purpose. Nowadays such an operating system wouldn't be bearable however, because of what we are used to with Mac OS X Mountain Lion. For those of you who would like to take a trip down memory lane and play around with the old operating system though, you are in luck… if you have an Android device.
A developer has managed to port an emulator by the name of Mini vMac to Android that allows you to emulate almost any prehistoric version of the Macintosh OS. As such, for the purpose of this tutorial you will learn how to install the Mac Plus OS on your Android device.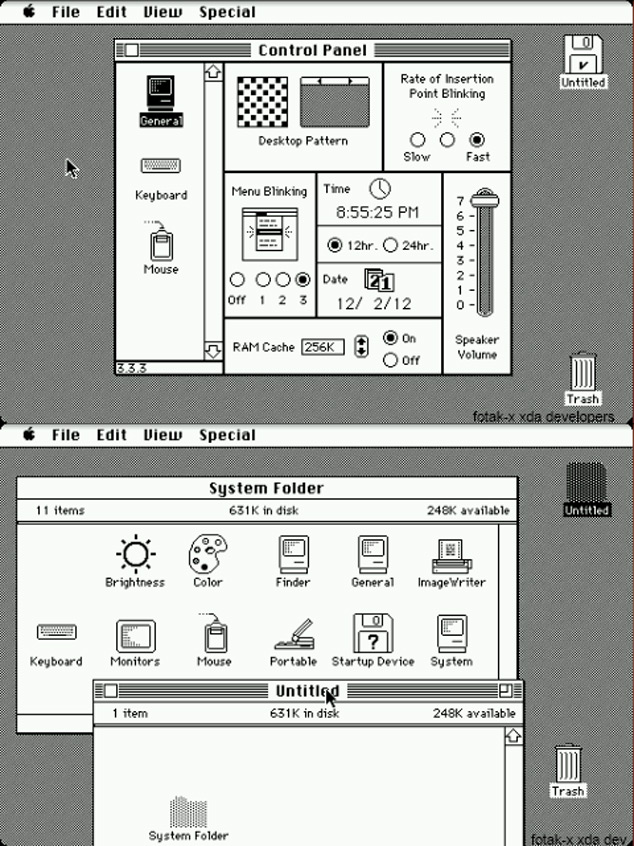 How To Run Mac OS Plus On Android
Step 1) – The first thing you will need to do is download Mini vMac to your Android device from the Google Play Store by clicking here. It is compatible with almost any Android device running version 1.5 or higher.
Step 2) – Next download the Mac Plus OS by clicking here.
Step 3) – Using a  file manager application of your choice, navigate to the SD card on the device and create a new folder called "minivmac". With the minivmac folder created on your device's SD card you will want to extract the Mac Plus files to it.
Step 4) – Open the Mini vMac.apk from your App Drawer, then press the menu button on your phone and tap "Insert Disk." Once you have done this tap on "896K" to boot the Mac Plus operating system. Once the operating system has booted, you can press the menu button on your phone and tap "scale" for a full screen experience.
Congratulations! You are now running an ancient version of the Mac OS on your Android device. Although the uses of such an operating system are limited, you can play a few classic games such as s Shufflepuck Cafe or Dungeon Of Doom.