Sometimes it can be cumbersome if you begin typing a long message to someone, but decide to start from scratch and delete it all. This usually involves tapping the delete button numerous times or selecting all the text and then tapping the delete button.
Wouldn't it be nice if there was an easier way to quickly erase an entire message?
Well if you have a Jailbroken iPhone, iPod Touch or iPad you will be glad to know there is.
Introducing the Triple Tap To Clear Cydia tweak. This Cydia tweak, as its name suggests, will allow you to simply triple tap a message and it will be deleted. It is that simple!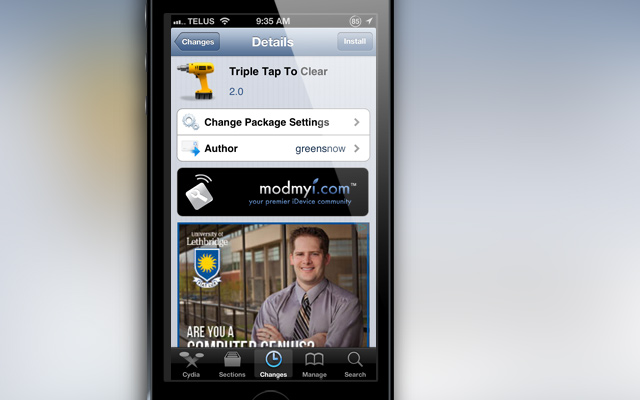 This saves a lot of time and is much more ideal than tapping the delete button. There is no settings to go along with Triple Tap To Clear, you simply install the tweak and you can begin using this handy shortcut. If you are interested in the tweak you can find it in the ModMyi repo for free.
It is from the same developer of tweak such as iMessage Unlimited Media Send and Carrier Unlimited Media Send. Let us know what you think of the tweak in the comments section below.