If you are someone who consistently toggles their Wi-Fi connection ON/OFF on the basis to conserve battery life then you are in luck! A new Cydia tweak called Thor was recently released that will allow you to configure certain apps to turn on Wi-Fi automatically when launched. Although the Cydia tweak is named kind of randomly considering its functionality, it works very well for those that do not leave Wi-Fi on consistently.
Once you download Thor you will not find any icons on your SpringBoard (homescreen). You will need to launch the Settings app and then find the Thor section. Inside the Thor settings section you will see an Enable toggle and then a list of installed applications. You will simply need to ensure Thor is enabled and then toggle any applications you want to turn Wi-Fi on automatically from the list.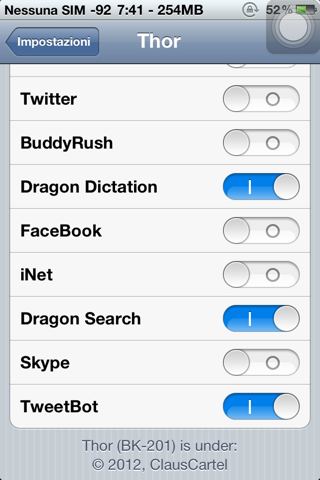 For most it is probably easier just to leave Wi-Fi enabled at all times than constantly toggle it ON/OFF. With the Thor Cydia tweak however, it becomes easier to save battery life by turning Wi-Fi  only on when needed.
If you are interested in the Thor Cydia tweak you can find it through the BigBoss repo for FREE. Don't forget to share your thoughts about the tweak if you decided to try it out in the comments.