Don't think the iPhone's dock is particularly useful? It just hangs around at the bottom of your screen and displays the same four apps. Before you could convince the lazy dock to do more with Cascade, or you could banish the dock outright with the free app DockHide. With SwipeDock the dock only shows up when you want it. When it's gone you can keep your icons spaced out or you can use SwipeDock to set up to five rows of icons per page.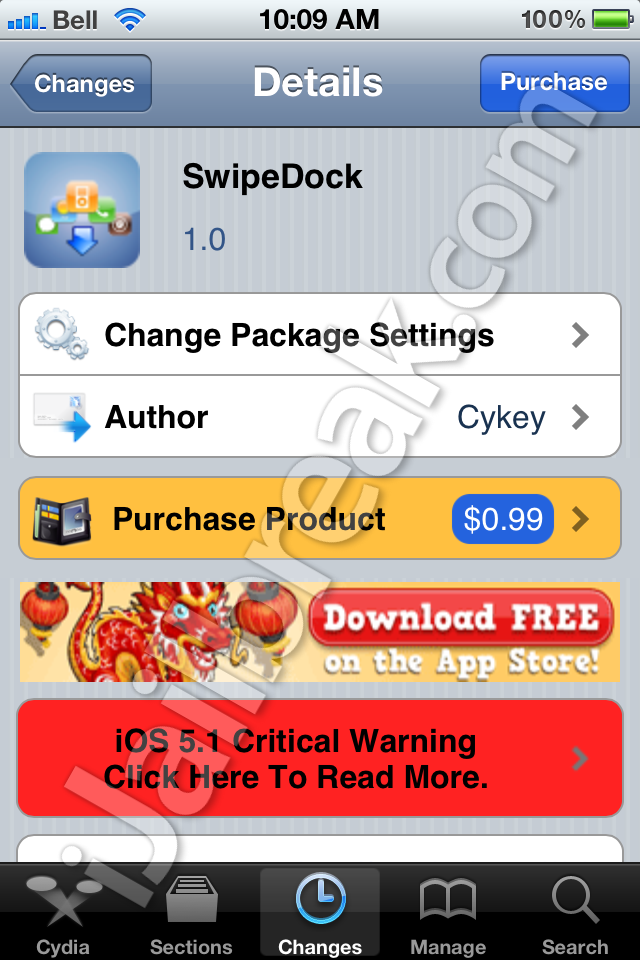 The app comes with preloaded swipe gestures for toggling your dock, but it's Activator compatible, so if you don't like the defaults you can set your own. The app is compatible with the iPhone, iPad, and iPod running iOS 4 and 5. on the BigBoss repository in the Cydia Store for $0.99.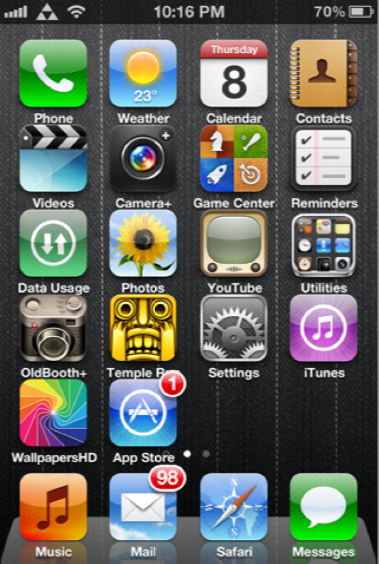 SwipeDock does nothing you can't already do with DockHide, Activator and FivelRows, but it does consolidate all the work into one app. SwipeDock would be a handy tweak if it were free, but at $0.99 we just can't recommend the app for the fourteen seconds it would save you.
Take a look at our other featured dock and icon tweaks in the links above, and let us know in the comments section if they'll save you that dollar.