Here's a Cydia tweak for all the email junkies and business people out there who check/read emails every 5 seconds. If your iDevice is jailbroken, then you must try this small tweak out.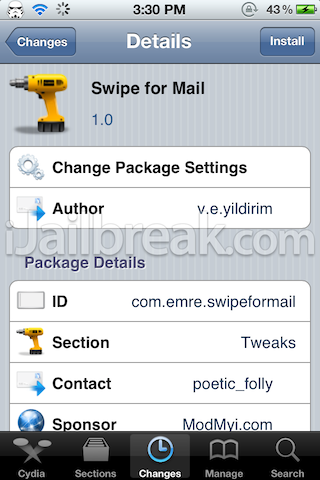 Swipe for Mail is a new Cydia tweak that adds a swipe gesture to the Mail app in iOS. Nothing fancy, just the ability to read through emails by swiping left or right. This is for people who don't like to use the next/previous button and for the ones who want to quickly browse through emails. Using the swipe gesture, according to me, is faster than the conventional method. You cannot, however, use this Cydia tweak when the emails are bigger than the screen size.
You can download Swipe for Mail from the ModMyi repo for free. Try it out and tell us if you like simple tweaks like this.