In this post we cut through the noise and give to you only the best Cydia tweaks. Here are 3 more tweaks worth checking out this week.
Spin is a freshly released Cydia tweak which transforms the music control interface on your lockscreen. The album artwork and scrubber becomes circular with the track details and music controls surrounding it as you can see in the screenshots below. Although it looks great from the outside, unfortunately, at the time of writing this article the tweak does have some bugs and lag. With this said the tweak was just released and will be patched in a coming update.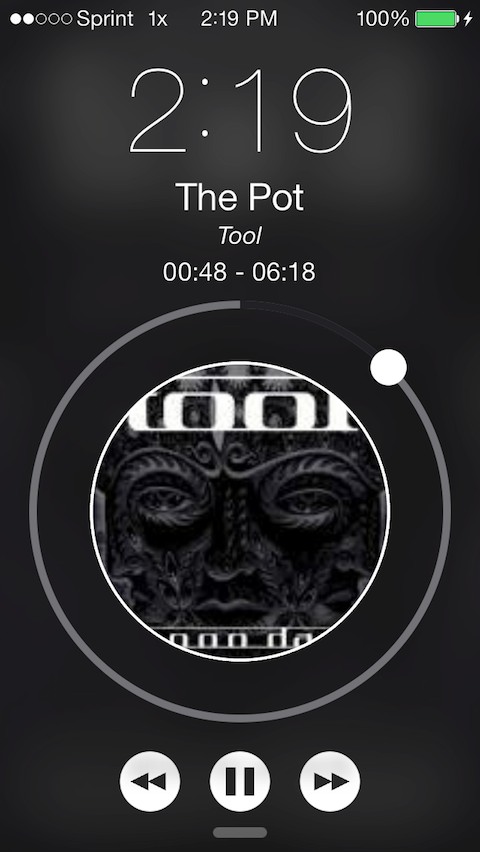 There are preferences associated with the tweak as well, but only a killswitch and the ability to toggle background artwork on or off. Spin is a great lockscreen now playing concept that stands out from the crowd, once it is updated to become more stable it will be a must have tweak. You can find it in the BigBoss repo for $0.99.
Cylinder is a promising Barrel alternative from developers Reed Weichler who said that the reason for making Cylinder was because he wanted to add more effects, and he didn't like Barrel's cube effect. Right now Cylinder is in beta so there aren't a huge library of animations but the 3D-cube animation for example is better than Barrel's 3D cube effect due to it being more noticeable.
Another neat feature of Cylinder is the ability to stack animations so you could configure the 3D cube animation with a Spin animation. Right now you can find Cylinder inside Weichler's private beta repo fro free (http://r333d.com/repo). It's compatible with both iOS 7 and Barrel. Adding your own effects is even possible, they are coded in Lua and can be found in the Library/Cylinder/ directory.
Gestr is a unique tweak which allows you to assign gestures to launch apps. Although this tweak really isn't a way to speed up app launches, it is a neat functionality to say the least. Upon installing Gestr you will need to venture into the Activator preferences to assign an Activator gesture to launch the Gestr interface.
When the Gestr interface is activated you have two options which are clear and assign. The way you assign gestures to different apps is by first launching the app in question. Then launching the Gestr interface, performing a gesture on screen and then tapping the assign button.
Now when you bring up the Gestr interface you can perform the same gesture and the app will launch. You can clear gestures by launching an app and tapping the clear button after invoking the Gestr interface.
Gestr cost $0.99 and is available on the BigBoss repo.
Let us know what you think of these tweaks in the comments section below.