SideSettings is a new Cydia tweak that has just touched down which is without a doubt going to turn some heads. Developed by Joel Einbinder, the tweak allows you to access an application's preferences through the Settings app without actually leaving the application you're already in. This is extremely useful for when you need to make on-the-spot changes, which could include toggling location services or enabling private browsing in Safari.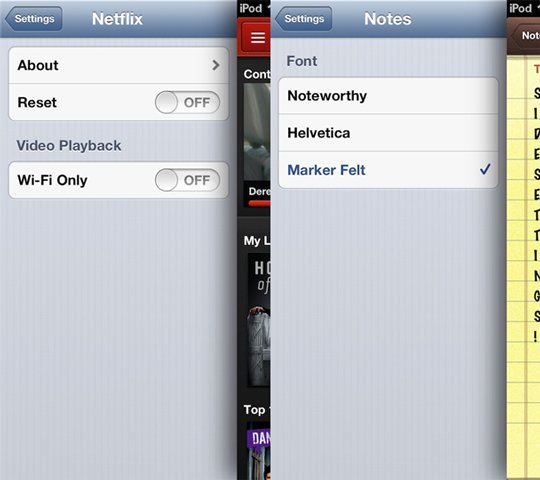 The tweak has been integrated with Activator and by default will reveal an application's preferences by performing a two-finger slide from the left to the right of the screen. This can of course be changed for another Activator action of your choice at anytime, but the default two-finger sliding action feels native.
When you bring up the preferences for an application you aren't just limited to that application's preferences, you can navigate through the entire Settings app. And if an application doesn't have configurable options you will just be taken to the main screen of the Settings app.
SideSettings itself doesn't have any configurable options besides the ability to change its activator action.
If you are interested in the tweak you can find it on Cydia's BigBoss repo for $1.99. It will work on all devices running iOS 6.0 and later, except the iPad. Be sure to share your thoughts on the tweak in the comments section below.