The ability to share Notes through Facebook or Twitter using the built-in sharing menu on iOS 6 and above has been something that has been missing. With the new ShareNotes Cydia tweak however, you can enable this functionality.
Once you install ShareNotes from Cydia, upon initiating the sharing menu you will see a Facebook and Twitter share options that you are used to seeing in other areas of iOS like when browsing Photos. If you tap the Facebook or Twitter icon it will bring up their respective windows and your note's content will automatically be added to them ready for you to share.
The only issue with ShareNotes at this time is if your note has over 140 characters it won't read at all. It would be nice if this tweak could detect Notes that had over 140 characters and hide itself automatically, but at this time this is the way the tweak works.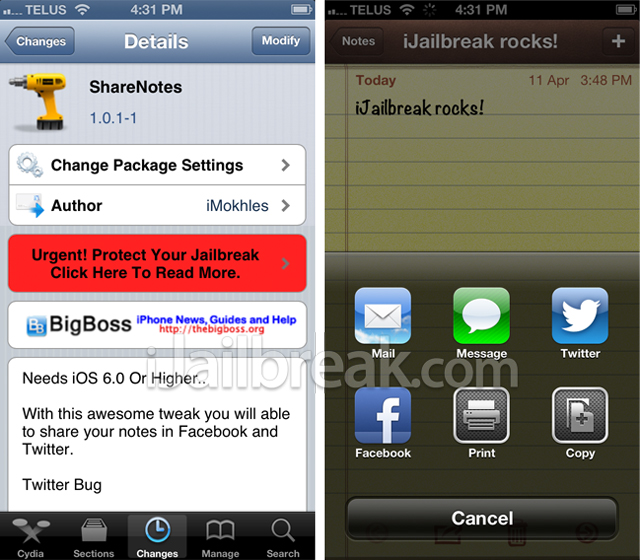 If you are interested in the ShareNotes Cydia tweak you can find it in the BigBoss repository for free. Don't forget to check out our video walkthrough of the tweak below and also let us know what you think in the comments.