The iPad can do almost everything. You can watch movies, create a text document, edit a video… But since the launch of the tablet, and even since the introduction of the iPhone, there have been two things that can't be done using Apple mobile products: viewing websites that require Adobe Flash and uploading files.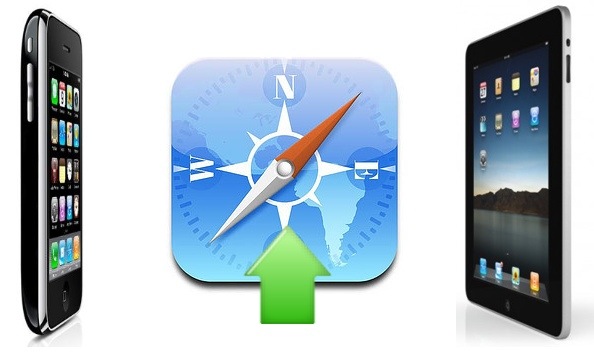 Apple enabled photo and video uploading on iOS 6, but for people who want to use their device as a "computer", this is not enough. It's a good thing that jailbreaking exists. Safari Upload Enabler is a tweak that does exactly that: it lets you upload files using an iPad, iPod Touch and iPad – this tweak removes the limitations Apple adds to Safari to stop you from uploading certain types of files.
Safari Upload Enabler was developed by H. Samara and N. Bassen and has been around for a long time – it was released in 2011. But it was only compatible with iOS 4 and iOS 5.
The good news is that Safari Upload Enabler is now available for iOS 6 and introduces new improvements including:
New Dropbox API
Photo picker: new option to show preview before selection
Photo picker improvements/bug fixes
New localizations: Danish, Dutch, Finnish, Hebrew, Hungarian, Malay, Norwegian, Polish, Portuguese (Portugal & Brazil), Romanian, Slovak, and Swedish
Every time you want to upload a file, Safari Upload Enabler displays a box where you can have access to all of your content without restrictions. There are options to configure in the Settings app.
Safari Upload Enabler is available in the BigBoss repo for $2.99.
Do you use Safari Upload Enabler? Do you think is useful? Let us know in the comment section below.