Reddit AMAs (Ask Me Anything) seem to be getting more and more popular. Today none other than Ryan Petrich started a Reddit AMA where he answered some questions regarding his favorite tweaks, his lifestyle and more.
For those of you who don't know who Ryan Petrich is, he is the bright mind behind many Cydia tweaks such as Activator, Display Recorder, RetinaPad and Action Menu. When it comes to some of the most well known names in the Jailbreaking community Ryan Petrich should definitely come to mind.
I have taken some of the most interesting questions and responses from Ryan Petrich's Reddit AMA thread, but make sure you check out the thread yourself if you are interested in learning more about this mastermind programmer.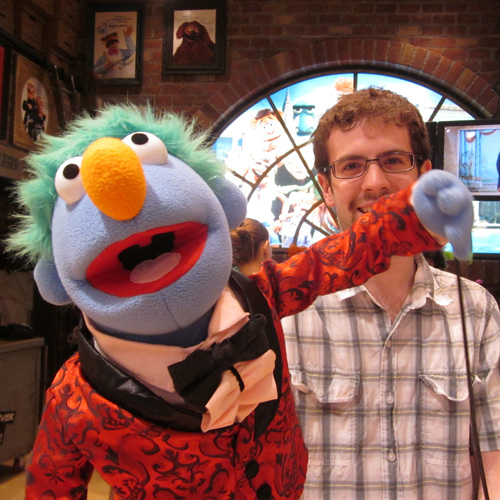 Q. Do you have an iOS developer account? Do you have any AppStore apps? Will you ever create apps for the AppStore? What tweak or app you have created are you most proud of?

A. I have an account, but don't have any apps on the store… yet. Activator is the most useful package I've built for iOS—countless other apps integrate with it and make it better in ways I couldn't have thought of.

Q. What's the one tweak you wish you had made?

A. Zephyr is one package that stands out as something I'd have been delighted to be involved with.

Q. Would you go work for Apple if they called you?

A. If the conditions were right I would consider it. I'm more worried about what I'd be working on and team size—very worried that I'd get lost in the machine working for a big company.

Q. Why hasn't it/will TweakWeek ever happen again?

A. TweakWeek is unlikely to happen again because it's already accomplished the goals I set out for it and managing it took a lot of effort. If a number of well known developers contact me as a group outlining their commitment, I may consider bringing it back.

Q. Why do you give away a lot of your tweaks for free? I'm not complaining, just curious.

A. I prefer to have a mixture of free and commercial packages. People have a greater expectation of support when a package is commercial—love building software, don't feel the same about supporting it.Q. For how long have you been programming? (Any sort of programming, not specifically iOS).

Q. For how long have you been programming? (Any sort of programming, not specifically iOS).

A. Since I was seven. I am now 24.

Q. What are your thoughts on the current state of piracy in the jailbreak store?

A. Piracy isn't something I dwell on—most pirates can't or won't purchase anyway. Having an antipiracy solution that keeps the software off the piracy repos for a short time and isn't complicated is the sweet spot. I offer free licenses to anyone that send me their Cydia Store ID number and the name of the package they want, no questions asked.

Q. What tweaks do you have? Which ones are you favorites? Anything you'd recommend?

A. 3G Unrestrictor, Auxo, Barrel, BTstack *, FolderEnhancer, Gridlock and Zephyr are some of my favourites.
If you could ask Ryan Petrich anything, what would it be? Let us know in the comments section below.