Developers Conrad Kramer and Joshua Tucker have developed a Cydia tweak by the name of Reveal that aims to make it so you never have to worry about shortened notifications again. As with the Reveal Cydia tweak installed you can scroll horizontally through banner notifications, and vertically for lockscreen notifications. Additionally, you can tap a lockscreen notification and it will fully expand the message for you.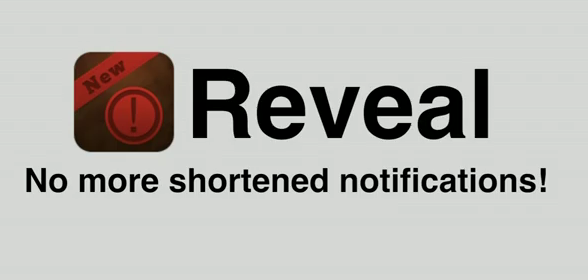 It is no doubt that the iOS 5 firmware generation introduced a great new notification system, but thanks to Reveal this notification system becomes even better! To see for yourself how the Reveal Cydia tweak works you can check out the official video preview below:
For those that are interested in the Reveal Cydia tweak you will be glad to know it is set to be available through the Cydia Store for a price of $1.99 some time today. What are your thoughts on this tweak? Please leave them in the comments section below.