The Remind Me Cydia tweak is an extremely useful tweak that was released today that will make it so you never forget to do something ever again. Essentially what the Remind Me Cydia tweak does is makes it so a pop-up window will appear everytime you unlock your device with a message of your choice.
Although it would get annoying to have this tweak always enabled, if there is something that you absolutely must remember to do then it is great to have installed so you can enable it/disable it on the fly.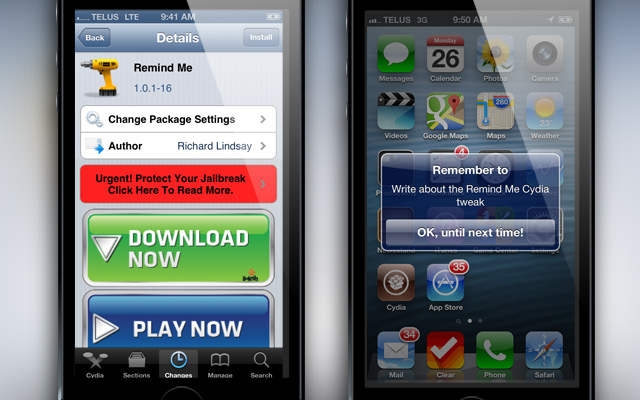 Once you install Remind Me from Cydia you simply find your way to its preferences in the Settings app, enable the tweak and then write what you need to be reminded of. Then everytime you unlock your iPhone, iPod Touch or iPad you will be reminded.
If you are interested in Remind Me you can find it on the BigBoss repo for free. Let us know what you think of the tweak in the comments section below.