A tweak by the name of Record 'n' Torch was released in the BigBoss repository recently that allows you to add an LED Flash toggle while you are recording video in iOS. By default, although you can toggle flash on while recording video, this option is only available before you actually start recording. With Record 'n' Torch you can enable and disable the LED flash on the fly to provide extra light when you need it, while filming video on your iOS device.
The toggle works very well and can be dragged around the screen to any position you feel works best. When the toggle is enabled it will have a slight yellow hue.
In its initial stages the developer notes there is a bug that relates to dragging the toggle in portrait mode while upside down. Luckily most people would never film in this orientation so it shouldn't worry you.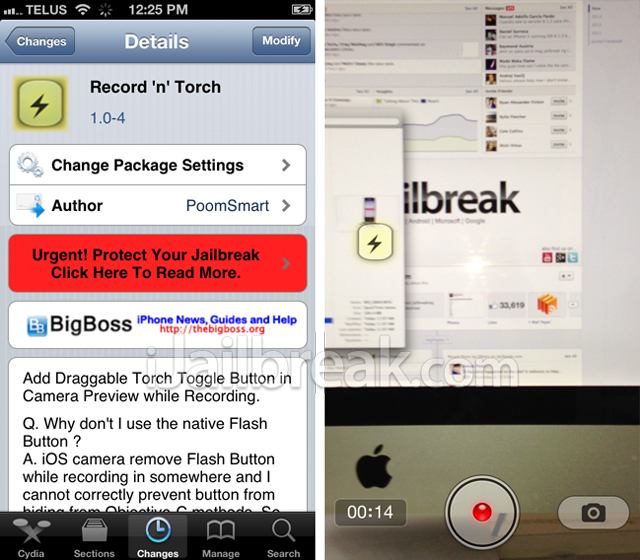 As long as you have an iPhone 4, iPhone 4S, iPhone 5 or 5th generation iPod Touch running iOS 6 or higher you can take advantage of the Record 'n' Torch Cydia tweak. It is available on the BigBoss repo for free and I urge you guys to check it out. Let us know what you think of it in the comments section below and don't forget to check out our video walkthrough.