The Pebble Smartwatch was one of the most successful Kickstarter campaigns ever launched and it raised over $10 million. The Pebble team continued their success with the initial launch of Pebble, with it garnering some pretty good reviews. Although it still isn't readily available, Pebble is still only accepting pre-orders, those who backed the project have been able to start enjoying the finished product.
Pebble is customizable, allowing you to download new watchfaces, use sports and fitness apps and get notifications on your smartphone. What if you could extend the functionality of your Pebble smartwatch to control almost any area of iOS though?
Well thanks to a new Cydia tweak released by Ryan Petrich this is now a reality. Petrich has released PebbleActivator that integrates the Pebble smartwatch with Activator. Which is a popular tweak for Jailbroken iOS devices that allows you to set actions for various iOS functions like taking pictures, invoking Siri and recently even toggling things such as Wi-Fi.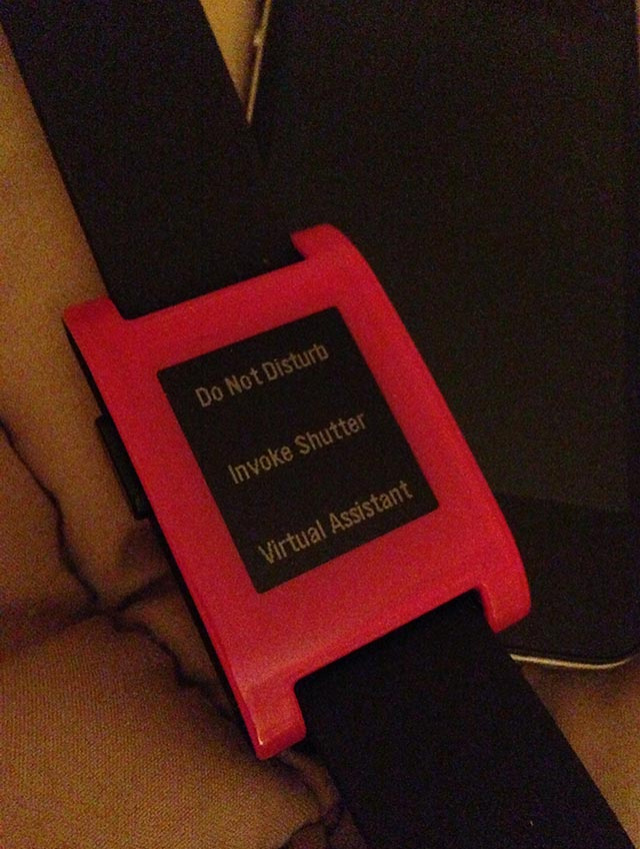 Unfortunately I don't own a Pebble smartwatch to test its functionality, but from the sounds of its description PebbleActivator allows you to control your iOS device with your Pebble smartwatch using any Activator action. This means, for example, you could invoke Siri right from Pebble or enable/disable Do Not Disturb mode.
Petrich notes that PebbleActivator is in its early beta stages and to expect bugs. Furthermore, it is only compatible with the Pebble 1.11 firmware or higher.
You can download PebbleActivator from Petrich's private beta repo by going into Cydia's manage tab, followed by the Sources section, then tapping the Edit button and finally the Add button:
http://rpetri.ch/repo/
Be sure to let us know how the tweak works for you in the comments section below if you have a Pebble smartwatch.