As promised, the Pangu Team has released an update for their iOS 8.x untethered jailbreak. The update can be installed using the Pangu app that was installed after you jailbroke your iOS device. The update fixes bugs that caused Cydia Substrate to not load on reboot, app crashes and iMessage picture sending issue.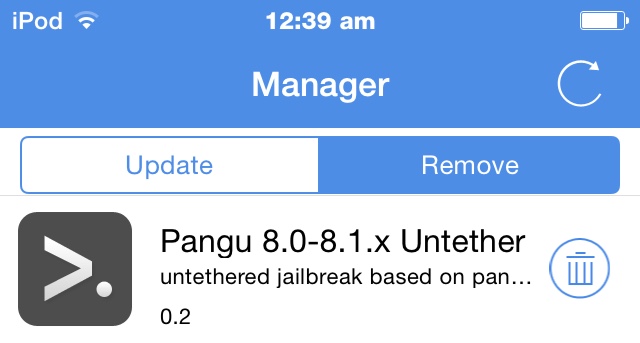 If you have jailbroken your iOS device, then it is recommended that you install this update. To do so, open the Pangu app on your homescreen, tap on the Manager tab at the bottom and you should see Pangu 8.0-8.1.x Untether update. Before you begin, make sure you turn off Passcode Lock as it could cause boot loops. After the update finishes downloading, you'll be asked to Reboot your device.
Once your device has finished rebooting, you'll no longer have to worry about Cydia Substrate not loading and other bugs. The boot loop issue is being worked on and an update to the Pangu jailbreak tool is also around the corner.
Have you updated yet? Let us know if it fixed any bugs from before.