If you have a large music library on your iPhone, iPod Touch or iPad then you probably find yourself saying occasionally, oh what song is this? While there is many ways to check what song is playing without having to actually launch the Music app, even on stock iOS, as Jailbreaking is all about choice I am here to present to you another way.
Introducing — NowPlaying on Status Bar. This Cydia tweak will display a currently playing song on the status bar. It supports almost all apps; if an app updates the lockscreen it will likely work with NowPlaying on Status Bar.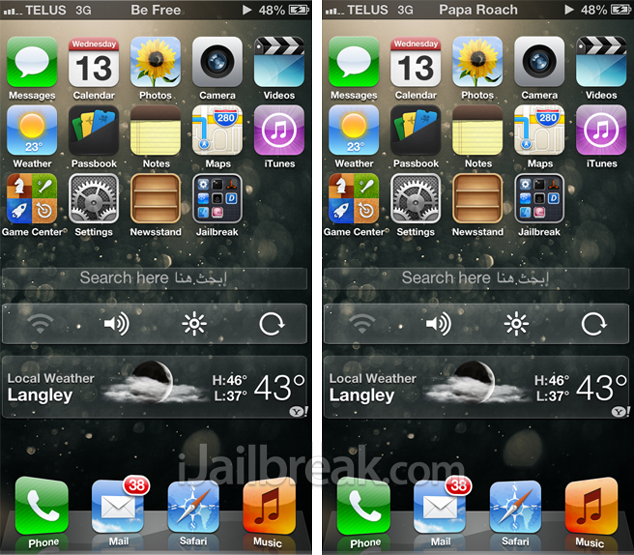 What I really like about this tweak is when you are playing a song it will show the song title, then switch to artist and then back to the time. At this point it repeats the rotation. This way you get the best of both worlds, as you will still be able to easily tell the time, know what song is playing and who the song is by.
I wouldn't doubt there is tweaks out there similar to this one that have been released in the past, but I thought I would bring this particular one to your attention. It is currently available for free in the BigBoss repo… if I were you I would try it out.