A lot of new tweaks have been making their way to Cydia since the release of the iOS 6 untethered jailbreak. Not all of them are useful or necessary to have on your iOS devices. There are some, however, that are so awesome that you will need to install them. For example, this new tweak called MyVibe!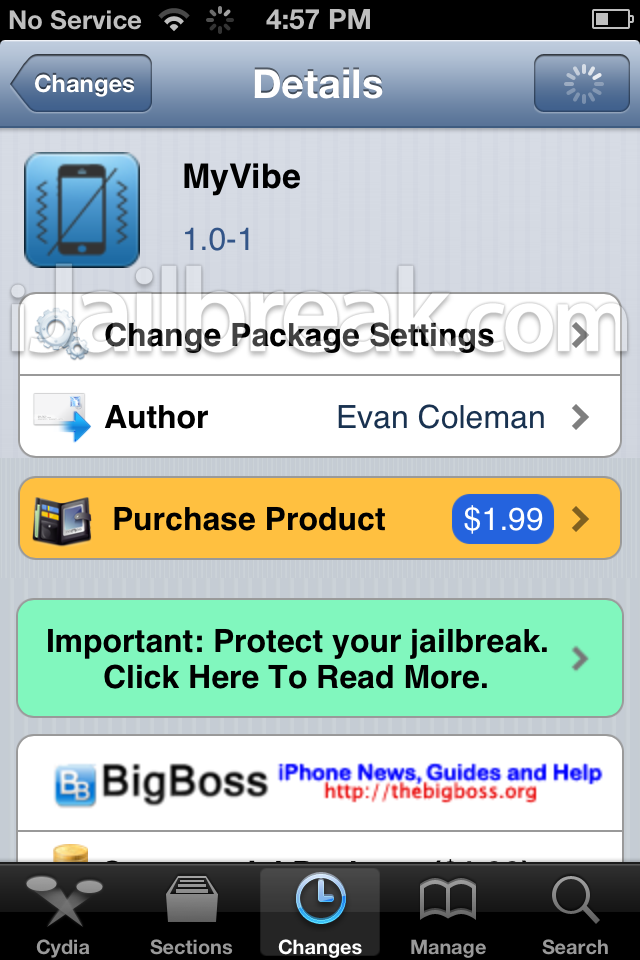 MyVibe lets you disable vibration on your iPhone or iPad by simply laying it on a flat surface. It also turns on Do Not Disturb to silence all notifications when kept face down on a flat surface. Isn't this a really useful tweak then? Your phone vibrating, is good when it's on the bed, in your pocket or on something soft. On a table, it just makes a lot of noise.
Once the tweak is installed, head over to Settings>MyVibe to enable 'Table Vibrate', which enables the cool feature. Now when you lay your phone on the table or any flat surface, it will not vibrate. There's also a toggle that lets you enable Do Not Disturb whenever your phone is place upside down on a surface. Very handy when you're in a meeting or don't want to be disturbed. Again, this feature can be activated via Settings>MyVibe and turning on the 'Upside Down Silencer'.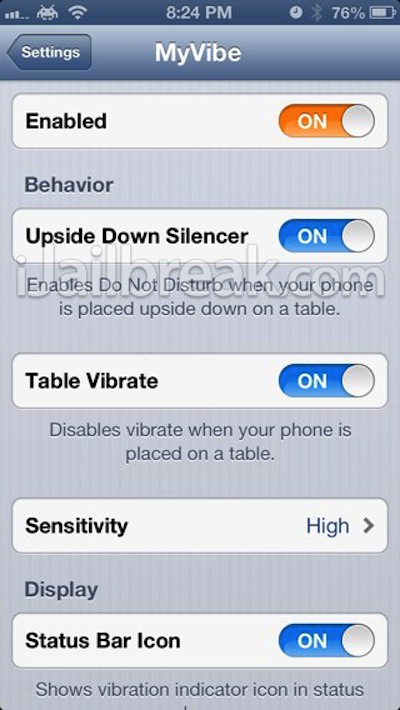 That's all there is to the MyVibe tweak. It's compatible with all iOS devices, but the vibrate feature only works on the iPhone and iPod Touch. You will also need to be on iOS 6 and obviously be jailbroken to install this tweak. MyVibe is available in the BigBoss repo for $1.99, which really isn't a lot for something this useful. Go ahead and try it out and tell us what you think of it.