It is no question that Tweetbot is a very popular Twitter client for the iOS platform. In fact, a majority of people prefer it over the default Twitter client because of its sleek UI and extensive customization options. For all of you Tweetbot fans, you might be excited to know that a secret section in the application has been discovered called "Super Secret Settings".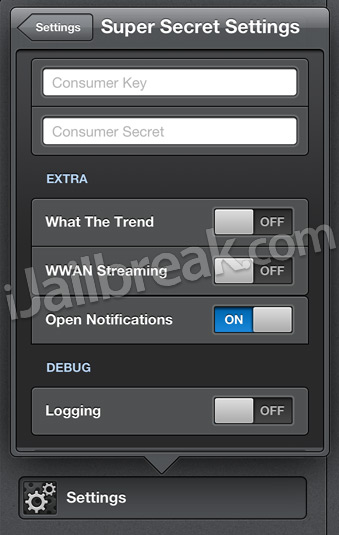 The discovery comes from @EvilPenguin who tweeted that if you tap both sides of the settings page three times you will be taken to a settings page with advanced options not meant for average eyes.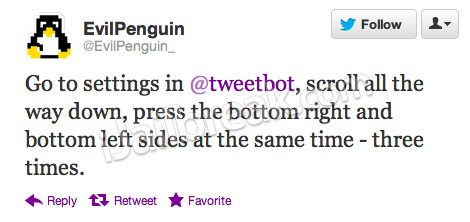 When you get to the Super Secret Settings page you will be able to toggle What The Trend, WWAN Streaming, Open Notifications and enable logging for debugging purposes. Now to be perfectly honest, these settings are not going to be really inclined to the average user (this is why they were hidden). For developers or those that simply wanting to say they accessed hidden settings you may want to follow the steps below to view Tweetbot's Super Secret Settings.
How To Access Tweetbot's Super Secret Settings
Step 1) – The first thing you will need to do is download and install Tweetbot to your iPhone, iPod Touch or iPad from the App Store for a price of $2.99.
Download Tweetbot for iPhone, iPod Touch, iPad [iTunes Link]
Step 2) – Next you will need to launch Tweetbot from your SpringBoard (homescreen) and go into the Settings page.
Step 3) – When you are in the Settings page scroll all the way down to the bottom and tap simultaneously the left and right corners of your devices screen three times.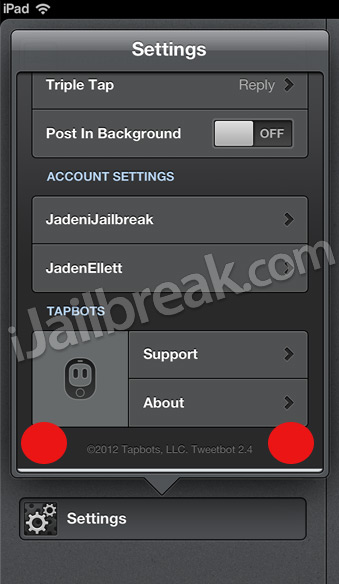 Step 4) – You should now be in Tweetbot's Super Secret Settings page! Congratulations.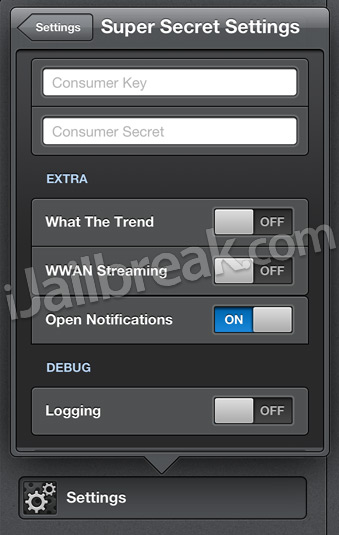 Did you manage to see Tweetbot's Super Secret Settings by following the steps outlines in this how to guide? Share your responses and further thoughts in the comments section below.