Love that new song you just heard? Want to use it as your alarm tone? Well, if you're an iOS user unfortunately you can't really do that! Setting a song from the Music app as an Alarm tone, or a Ringtone for that matter, isn't possible in iOS. It's just one of Apple's limitations. That's what a jailbreak is for and this new tweak lets you use any song from the Music app as your Alarm tone.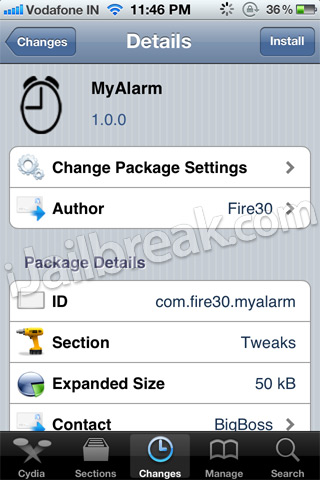 MyAlarm is a brand spanking new tweak for jailbroken iOS devices that enables the use of tracks from the Music app for Alarm tones. The built in alarms do the job pretty well, but what if you wanted to wake up to your favorite song. With this tweak installed, you can do just that. Setup is really easy and all you have to do is go to Settings > MyAlarm and choose the song that you want to use as your alarm tone. There are two options, one to choose the song and the other that sets it as the alarm tone. Select the song that you want as your alarm tone and hit the Set button.
MyAlarm is available for free in the BigBoss repo and it indeed works as told!
P.S. Using your favorite song as your alarm tone can also make you hate the song, in certain cases.