We've covered a lot of useful, innovative, eye-catching Cydia tweaks and applications recently, but most of them have been paid apps, available through the Cydia store. The following top 5 list is a compilation of what I think are some of the best free apps and tweaks available for jailbreak users, sourced from all categories.
Tweak#1 – Remove Background
Remove Background is a fantastic application that can save you both time, and battery life, by enabling you to easily close all of running applications. You have the option to instantly close all of your apps using the 'Activator' command of your choice, or my personal favorite, you can download the RemoveBG SBSettings Button (also free). This handy app also has the option for you to add exceptions, for instance, if you would like to disable the app from closing Safari, you can easily do so through the 'Exceptions' menu.
Remove Background is available free through the BigBoss Repo.
Tweak #2 – CyDelete
CyDelete is a helpful tweak that simply allows you to delete applications installed by Cydia, just like you would for those installed through the App Store. Never again will you have to navigate Cydia to remove packages, just tap and hold any icon on your homescreen, and a close button will appear at the top left of all (non-integrated) applications.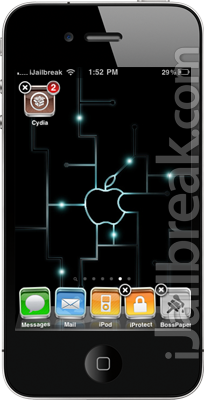 CyDelete is also available for free, through the BigBoss Repo.
Tweak #3 – BytaFont
BytaFont is an impressive tweak which enables the user to change the font of both specific features, and/or the entire system. This tweak adds an icon to your homescreen, in which you can browse for new fonts, and select which fonts to use for which features. With a category in Cydia titled 'Fonts' currently housing 412 items, you are sure to never get bored of your text again.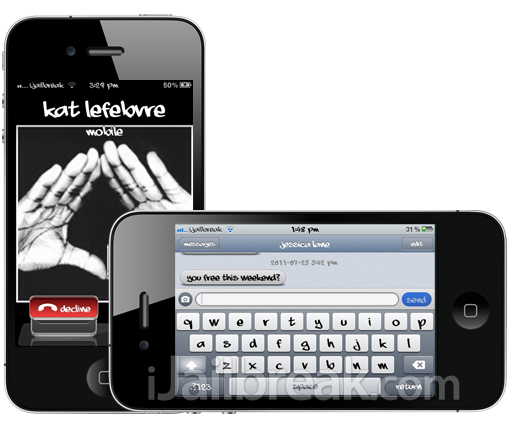 BytaFont is available through the ModMyi Repo for free.
Tweak #4 – Running Indicator
Running Indicator is a nice tweak that lets you know which applications are running, without opening up your multitasking bar. This tweak adds a simple, not too distracting glow behind the homescreen icons of all the apps you have running, so you always have an idea of how many apps you actually use. I like how it also works as a sort of 'reminder' system, telling me to close apps I'm no longer using, and really compliments 'Remove Background'.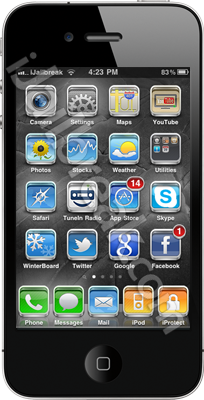 Running Indicator is available through the BigBoss Repo.
Tweak #5 – DreamBoard
DreamBoard is described as an "Advanced Theming Platform", and it truly is advanced. DreamBoard allows you to skin your device and make it look like an Android (complete with functional widgets), a number of custom themes are available, you can even make your device 'emulate' a Windows 7 like experience. However, don't rush to delete WinterBoard, as DreamBoard only themes your homescreen. If you wish to skin other apects of your device, you will still need to do so using WinterBoard themes.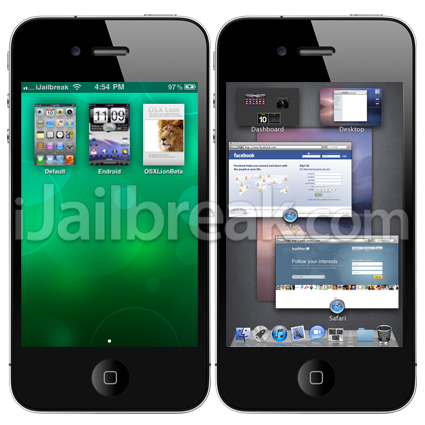 DreamBoard is now available for free via the BigBoss Repo.
That concludes my 'Top 5 FREE Cydia Tweaks'. Let us know what your 'Top 5 Free' consists of in the comments section below. Thanks for reading!