How annoying is it after you download some crappy package from Cydia to have to relaunch Cydia, go into Manage -> Packages, find it from the list, hit remove and wait? Mega hey? We've featured this tweak before but thought we'd bring it back to life for those who had missed it first time round.
Well this tweak may just save you some time. It's free from the BigBoss repo so just go ahead and search CyDelete to find it, supported on both the iPhone and iPad!
The app will enable you to simply long press on any Cydia app and delete it straight from the SpringBoard like any standard application downloaded from the App Store.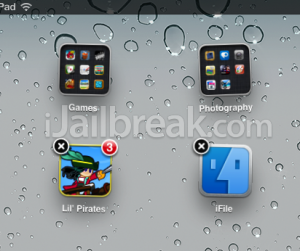 Did I mention it's free?