If you are looking for a quick tweak to try out this long weekend then we would suggest checking out LiveWire. This is a tweak that you simply install and let it do its thing. There is no options to configure, or icons that get added to your home screen. So, what does the LiveWire Cydia tweak do exactly?
Well, it adds a really neat unlock animation to your iPhone, iPod Touch or iPad. The best way I can describe the animation this tweak brings about is how elevator doors up. In fact, the developer behind this tweak calls it a "sliding doors" animation. Don't just take our word for it however, we went hands on with this tweak that you can watch below…
There isn't much more to say about the LiveWire Cydia tweak. If you would like a quick way to spice up your device's unlocking experience you should check it out. Another similar tweak to keep in mind is TVLocker, this tweak brings an old TV turning off animation to your lockscreen when you unlock your device.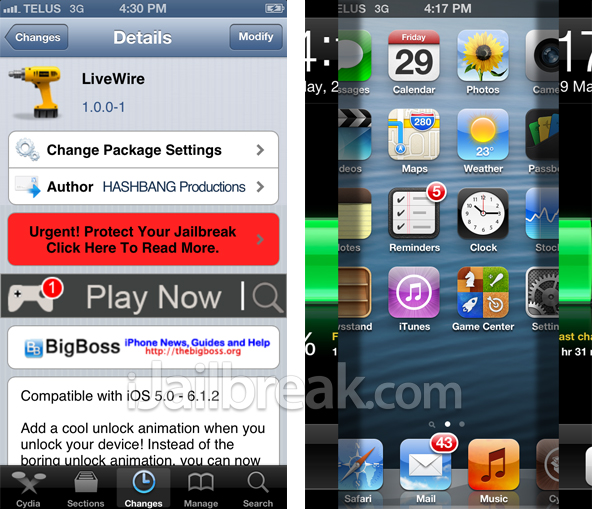 If you are interested in the LiveWire Cydia tweak you can find it in the BigBoss repo for free. Let us know what you think of the animation in the comments section.