There have already been a number of plugins released for the popular tweak Velox like, Addial and Compass. It really seems like developers are taking some of their Velox ideas and creating some cool add-on's. Here are two more addons called iTunes for Velox and App Store for Velox, both developed by Julian "insane" Weiss, which allow you to search from either stock iOS applications (AppStore or iTunes) through Velox's enhanced folder feature.
Anytime you would like to search for an Artist, Song or Application all users have to do is swipe up or down on the appropriate iOS application on the home screen and start typing. This feature is an easy and useful one to have.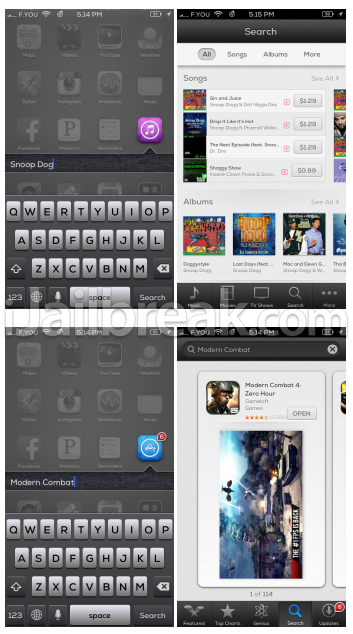 The last Velox plugin is called Calculator for Velox developed by Maxhasadhd. The add-on allows users to reveal a simple calculator interface within a folder without having to open up the application. It's important to note that this add-on is a basic calculator and does not support the scientific calculator mode. However, I still think it provides an easy way to pop up a calculator for most peoples daily needs.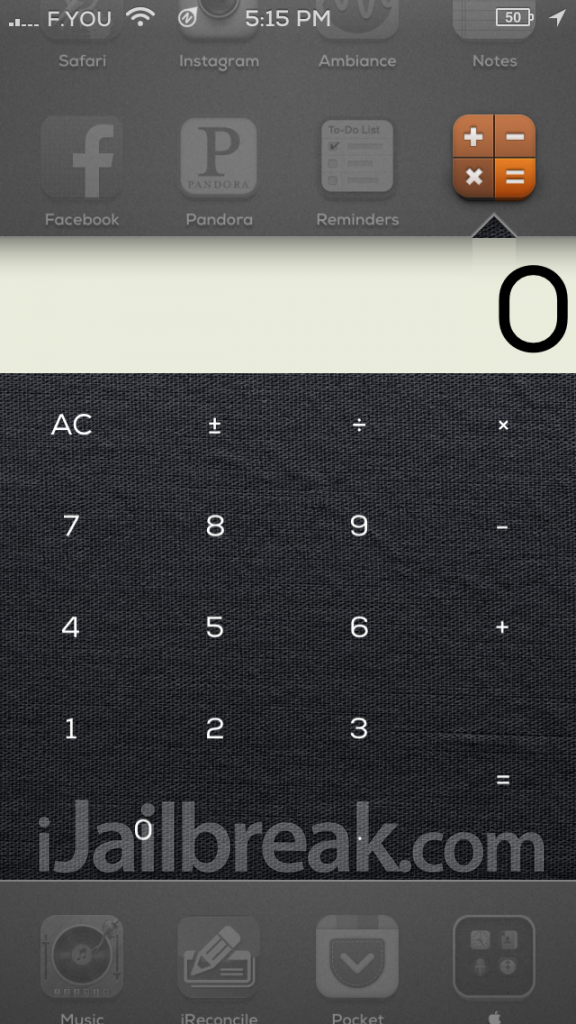 All the plugins are free to download if users already have Velox installed which can be found in the BigBoss and ModMyi repos. In addition, once the add-ons are installed they are ready to be used without any settings to configure. Let us know what you think of these plugins in for Velox in the comment section below.