Earlier today we told you that the VUZIQ Cydia tweak was released to bring video ringtones to your iPhone running the iOS 5.0, iOS 5.0.1 or iOS 5.1 firmware. For those of you who didn't read our last article on VUZIQ, essentially it is a tweak that allows you to pull videos off YouTube and set them as a video ringtone on your iPhone.
Although the process of setting a video ringtone on your iPhone with the VUZIQ Cydia tweak is not necessarily hard, if you are looking for a helping hand you have found the right tutorial. As in this How To guide from iJailbreak.com you will learn how to set a video ringtone on your iPhone for all contacts or individual contacts using the VUZIQ Cydia tweak.
Set A Video Ringtone On iPhone (iOS 5)
Step 1) – The first thing you will need to obviously do is Jailbreak your iPhone running the iOS 5 firmware. To do this please visit iJailbreak's How To Jailbreak Section.
Step 2) – Once you are Jailbroken you will need to launch Cydia from your SpringBoard, go into the Search tab and type in VUZIQ.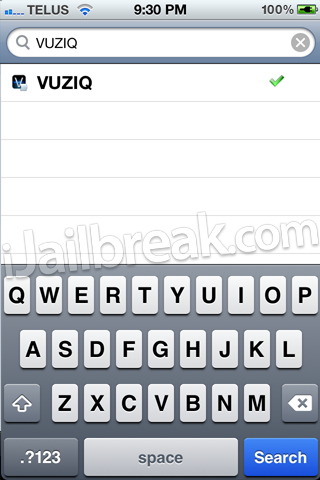 Step 3) – When you see VUZIQ on your search results you will need to tap on it and install it to your iPhone.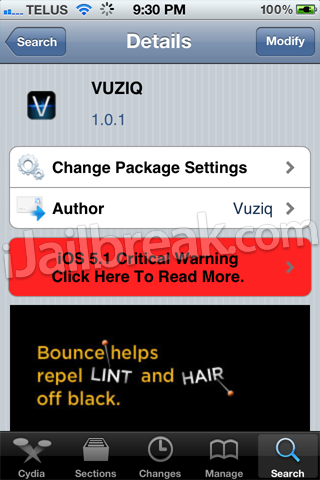 Step 4) – After VUZIQ has been installed you will need to launch VUZIQ from the application on your SpringBoard.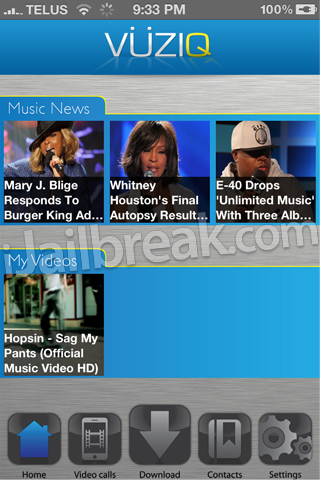 Step 5) – Go into the Download tab now and search for the video you wish to be your ringtone.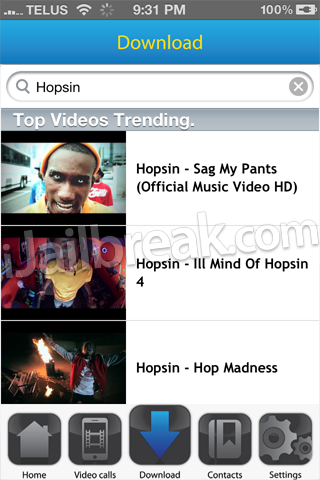 Step 6) – Next tap on the video you wish to download and you will come to a page with two options – Download or Video Stream. The Download option will actually download the video to your iPhone, while the Stream option will simply allow you to preview the video. After you have found the right video click the Download option.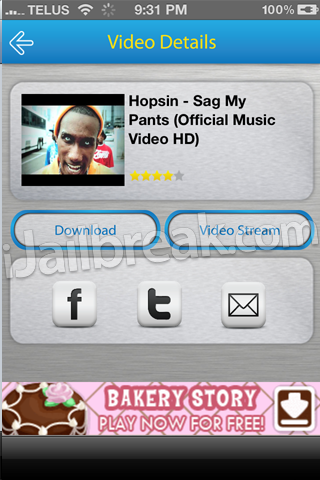 Step 7) – When the video has finished downloading go into the Video Calls tab (this is where all of your downloaded video ringtones will go to). Now click the switch next to the video you wish to set as your default video ringtone.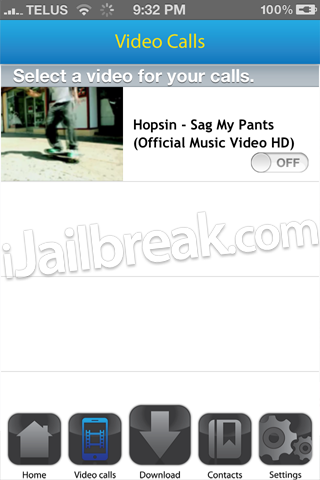 Step 8) – The next screen you are presented with allows you to edit the point you wish your video ringtone to start at. Do this now and then click the Save button.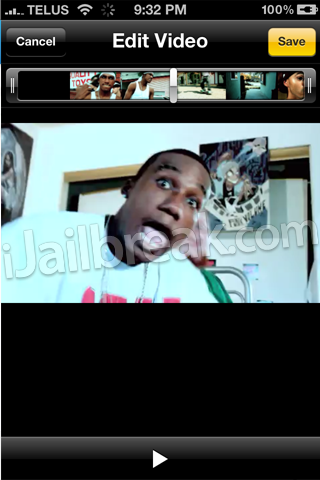 Congratulations! You have just set your first video ringtone. Don't forget that you can also set individual video ringtones for other contacts by going into the Contacts tab. Please leave any further questions or thoughts in the comments section below.