If you have been looking for an equalizer to integrate into the stock music app then you will want to check out the ipEQ for iPhone Cydia tweak that was released today. Its developer claims that it is the world's first Music.app equalizer that fully integrates into iOS' native Music.app to offer different types of parametric pre-filers. This includes a low pass filter, high pass filter and high shelf filter. All of which will make your music sound better if you know what you are doing.
In addition to the filters discussed there is an extra bass boost feature, which boosts up the low-frequency tunes. The frequency can be adjusted from 60 to 120Hz, you can adjust the output gain boost and the intensity.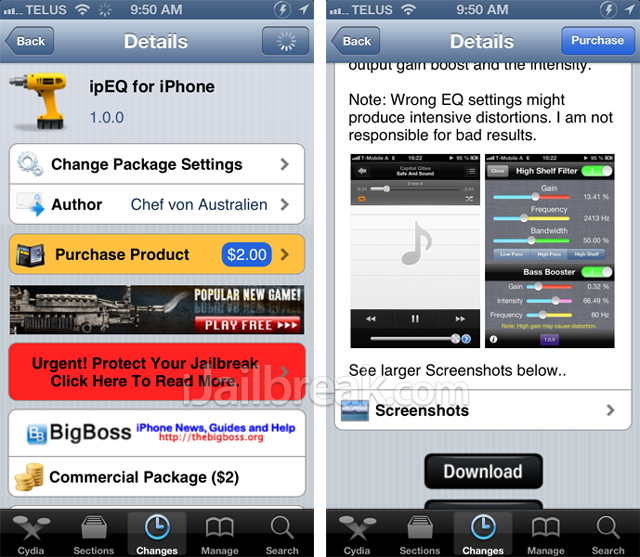 The developer does warn that wrong EQ settings might product intensive distortions, so if you do not know what you are doing when it comes to equalizers you might want to sit this tweak out. You can find ipEQ for iPhone in the BigBoss repo for a price of $2.00. Be sure to let us know what you think of the tweak in the comments section below.