Despite the fact that Winterboard was updated for iOS 7 and the iPhone 5S over the weekend, unfortunately it won't bring the vibrant themes we have come to expect back into existence. This is because unlike other firmware generations where themes just have to be updated for compatibility, iOS 7 has changed the entire process of how one goes about theming the mobile OS.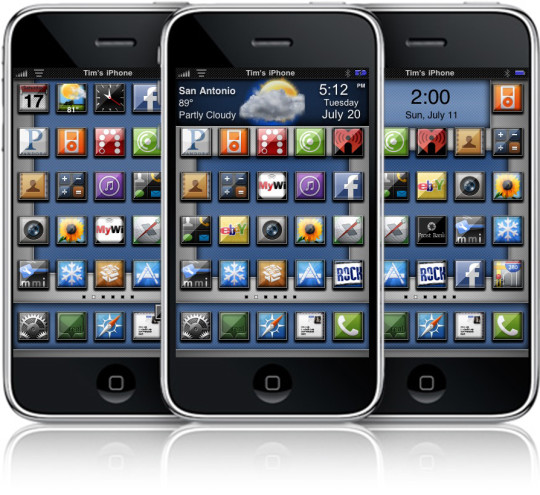 It has shifted away from skeuomorphism in favour of translucency and vector-based design , which creates additional barriers that theme makers didn't face on iOS 6 and earlier. To elaborate on the subject Tim Collins, a highly regarded themer behind 1derful, 1Derland and Ezra… just to name a few, has spoken out on Twitter:
Since Winterboard was just updated, I wanted to update everyone on the limitations themers are faced with on iOS 7. Apple changed almost everything to "masked" images when they abandoned the skeuomorphic style we have all grown used to over the years. This means almost every UI image you see is a simple black "shape" that has a solid color applied to it through coding.

That's how the chat bubbles, phone dialer buttons, etc, are all displayed now. Even SpringBoard icons are different; we can't add frames, effects, or shadows anymore. It's a black masked "shape" with the icon's graphics laid on top. Bottom line, don't expect themes to look anything like they did before – A lot changed, but we'll do our best to customize where we can.
With iOS 6 and earlier themers could simply swap out images, but not it is much more complex to theme areas of iOS 7 because they are rendered through code. You can also say goodbye to "auto skin" as that functionality is now rendered useless in iOS 7 as well.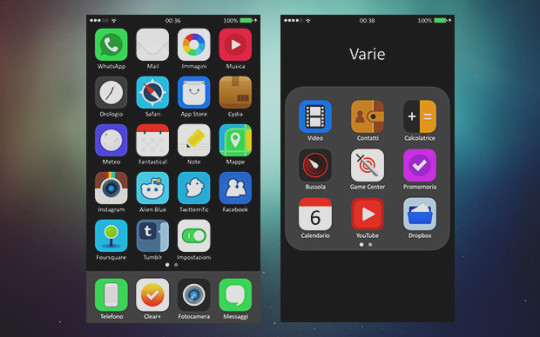 Space Blueberry iOS 7 theme
This isn't to say theming is dead, as there are being new iOS 7 themes released daily, but don't expect updates for older themes, especially if they are complex for some time… if ever.