With iOS 6, Apple brought in Facebook to the iOS sharing ecosystem. iOS 6 is known to have over 200 new features and one of them is the all new Sharing menu in the Photos app. With iOS 5, you could only tweet a picture from the Photos app, but with iOS 6, you can post them on Facebook, Google+ etc. Since iOS 6 is currently in beta, only developers can play with the new features.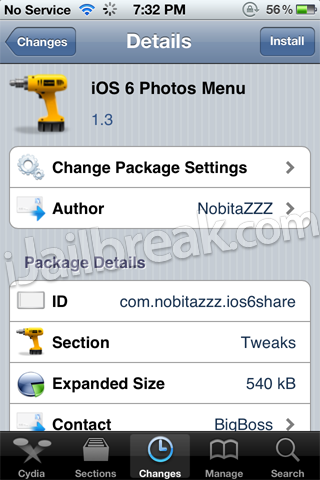 As always, there's a new Cydia tweak that brings the exact Photo sharing menu to iOS 5 and it's simply called iOS 6 Photos Menu. It's a simple little tweak that brings more sharing options to pictures in the Photos app. You can share photos on Twitter, Facebook and Google+. Older options such as Mail, Message, Assign to Contact, Print, Copy and Use as Wallpaper are still there, but are portrayed beautifully. As you can see in the image below, the interface uses icons instead of the traditional list view.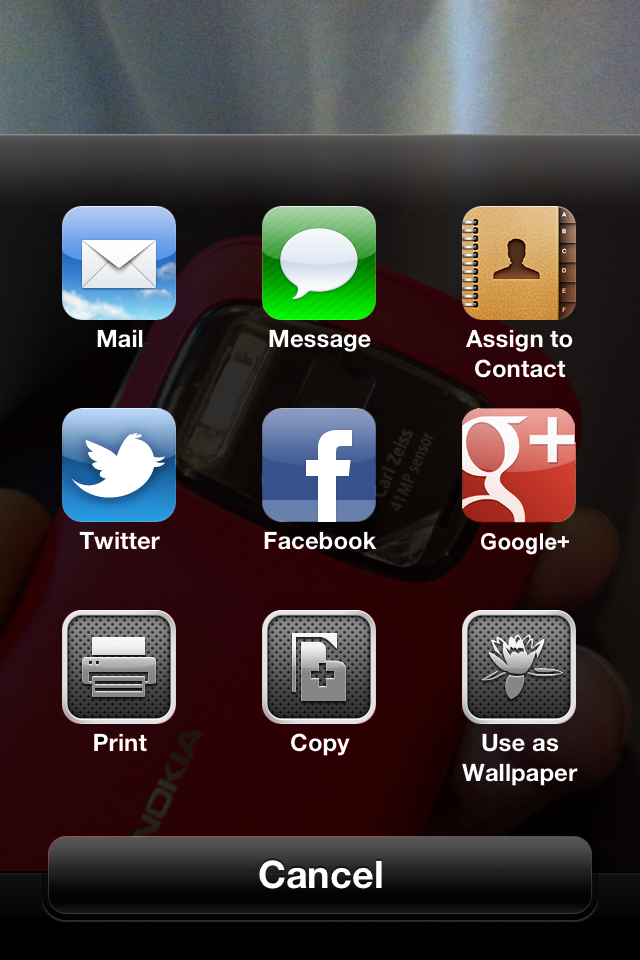 iOS 6 Photos Menu tweak is developed by Nobitaz and is currently available in the BigBoss repo for FREE. No settings to configure. Install, re-spring and you should have it.