There are a lot of tweaks that come into Cydia that are not necessarily large scale tweaks, but tweaks that will still be beneficial to some users. Unfortunately we hardly ever cover these tweaks because writing a full length post on one of these tweaks is generally a hard thing to do. Regardless, we here at iJailbreak.com decided that even though we could not do a full length post on each of these "minor tweaks", we would still like to provide some coverage on them. This is why once a week we are going to do a weekly round up on tweaks that are not necessarily making the headlines, but tweaks we still think you should know about.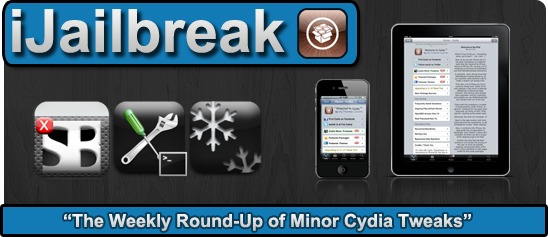 Now that you know a little bit about our new motive, let us begin our first weekly round up of minor tweaks for your iDevice!
Mail SureSend
This tweak will very simply show you a confirmation dialog box before you send an email. Which is actually very handy for catching yourself before sending an incomplete email.
MessageEncoder
Are you the next 007? Do you have a secret message to hide? Okay… back to reality. MessageEncoder is a cool new utility that allows you to encode and decode messages with an advanced encoding algorithm. This would allow you to store information like credit card PINS, passwords and more with added security.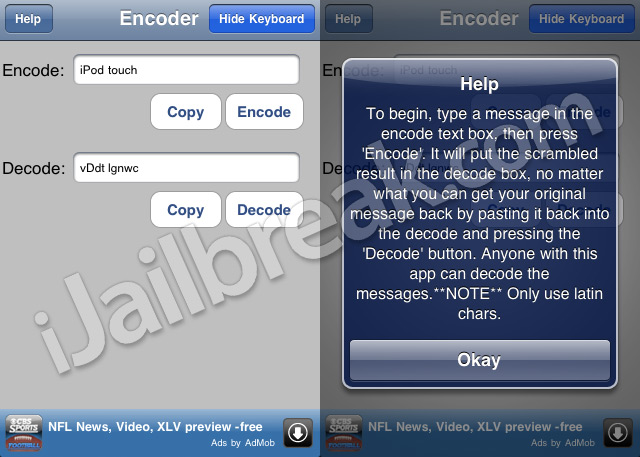 PowerPLAY
If you are an avid music listener PowerPLAY will be a new favorite of yours! What this tweak does is allows you to control your music with the volume buttons. You can hold the volume down button to go to the previous track, and the volume up button to go to the next track. As I am sure you can already guess, holding down both buttons will allow you to pause/play your music. PowerPLAY even allows volume to be changed through your lockscreen!
Multitasking Time 2
For all of you who are a fan of multitasking tweaks comes a new tweak called Multitasking time 2. This tweak adds the time, battery icon and a WiFi icon to your Multitasking bar. It is even configurable through the Settings.app! If you are interested in this tweak you must be running the iOS 4.2.1 firmware or above.

ShowCase
Normally, the keys of the iOS keyboard always display uppercase letters, regardless of the state of the shift key. With the ShowCase tweak installed this will all change, when the shift key is enabled all of the letters on your keyboard will turn into uppercase letters and once disable all the letters on your keyboard will return to lowercase letters. This is a great tweak that can add a lot of extended functionality to the way you type.
SIGnify
Introducing SIGnify! The easiest way to get a professional looking HTML signature in your emails. Until now the only way to achieve this was to ssh in and edit a file, but for those that aren't comfortable with that you can now use SIGnify! If you are interested in the SIGnify tweak it is available through Cydia for a price of $1.50. Which, if you are an avid emailer, is a good price for a tweak of its caliber.
Hopefully you enjoyed this weeks edition of iJailbreak.com's review of minor Cydia tweaks! Next week we will have a completely new list of minor Cydia tweaks to keep you in the loop of whats going on in Cydia. Until then what did you think of this weeks list of tweaks? Did you try any of them out on your iDevice? Let us know in the comments section below or take this discussion further with our new forums.