IconToggles is a new Cydia tweak for jailbroken iOS devices, which lets you place useful system and other toggles on the homescreen. If you don't like using SBSettings or various other tweaks that give you access to system toggles, then this is what you should download and install instead.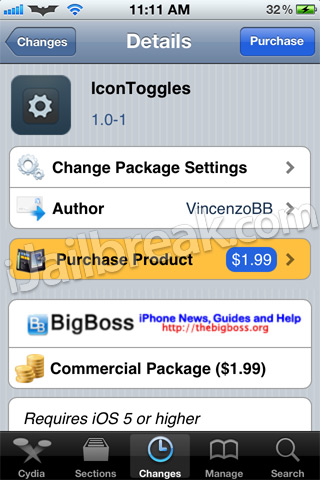 This tweak has more functionality than SBSettings and provides toggles for not just system functions, but also to send quick messages, make quick calls etc. Currently, the tweak lets you add 16 different toggles to your homescreen and they are:
New Text Message
New Call
New E-mail
Power off
Reboot
Respring
Safe mode
Activate Multitask Switcher
Increase Volume
Decrease Volume
Mute
Enable/Disable location
Enable/Disable Bluetooth
Enable/Disable airplane mode
Show fake Banner
Enter in edit mode
The developer of IconToggles has promised that more toggles will be added. You can even send in your suggestions to the developer if you can think of any toggles off the top of your head. To top things off, the icons used in this tweak also look nice.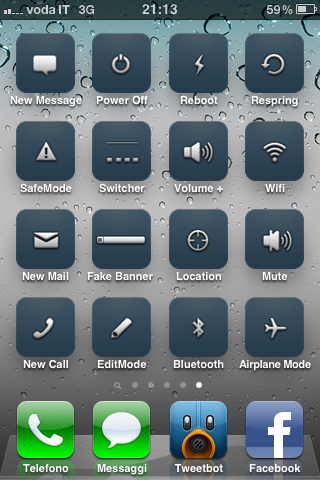 IconToggles is available in the BigBoss repo for $1.99, which is kind of pricey for a tweak like this. Anyway, if you were looking for something like this, you should give this a try.