Tired of your boring Slide to Unlock lockscreen? Want to try out something different and stylish? Well, if so HTC Lock is the tweak for you. Inspired from the latest HTC Sense UI, this jailbreak tweak brings a simple yet stylish and function lockscreen to your iOS device. Remember, you need to have a jailbroken iOS device for this tweak.
Plenty of lockscreen tweaks make it on to the Cydia Store, but only a few are truly liked and installed by the masses. This could be one of them. The HTCLock tweak is a different lockscreen altogether, it's beautiful and all the elements work. You can quickly access the camera, messages and your emails.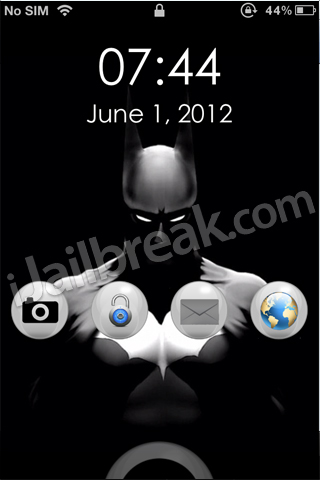 There is no traditional slide-to-unlock, instead there's a nicely animated circle that you can drag to the icons and unlock, open the camera, write a new message or an email. The time and date font also looks pretty. However, I did experience some crashes on my iPhone 4S running the iOS 5.1.1 firmware. Whenever I tried to unlock or open the camera, the SpringBoard crashed, everything else worked properly though! Perhaps it's incompatible with certain tweaks. But, give it a try for yourself anyway.
HTCLock is currently available in the BigBoss repo for FREE. Right now, it does seem to have some bugs, but should be fixed by the developer soon. Try it out let us know what you think of it. Use the comments section.