A few hours ago we told you that Saurik released Cydia v1.1, and now we are going to be providing a very simple guide for those of you who are new to the jailbreaking scene and would like a helping hand updating. In case you are not aware, Cydia v1.1 is not your average Cydia update, it is a complete overhaul of Cydia that dramatically increases Cydia's speed and overall makes Cydia much more reliable. For a complete explanation of what was updated please refer to this post by clicking here, however, if you are not interested please continue with the tutorial below.

Step 1) – Launch Cydia from the iPhone/iPod Touch Springboard.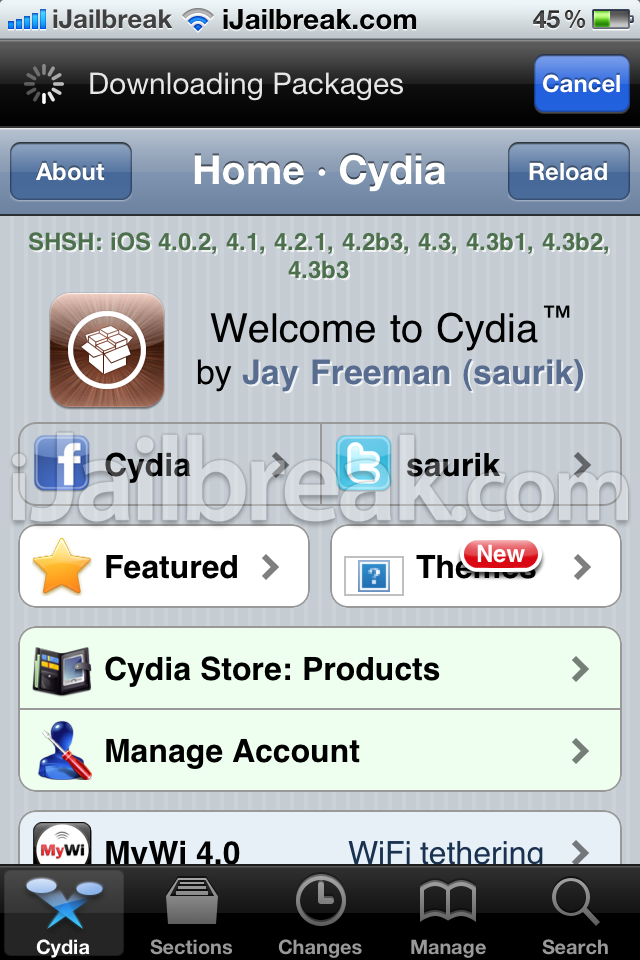 Step 2) – Tap on the "Changes" tab along the bottom and wait for Cydia to finish "Downloading Packages".
Step 3) – Once Cydia is finished "Downloading Packages" you'll be prompt with "Essential Upgrade". Please click the "Upgrade Essential" button and click the "Confirm" button in the top right corner to begin updating to Cydia version 1.1.
**UPDATE: We suggest that you remove any 3rd party repositories before continuing with the upgrade. This has been shown to provoke errors during the upgrade process. You have been warned (thanks for the tip Jahnkeanater)
Note: Ensure you do not disturb Cydia while it is installing this update.
After Cydia has finished installing all the updates (which may take longer than usual as this is a big update) you will have to restart Cydia. Once Cydia restarts you should now see that Cydia is running version 1.1.x!
If you have any questions or comments please leave them in the comments section below!