Increasing the number of apps in the taskbar dock from four to six, doesn't seem like a big deal, but I've found that the space provided by the HexaTasker Cydia tweak makes a difference. Every time you swipe to the next set of idling icons, the extra two you have per page adds up. You'll find the app you want to switch to just a little bit faster.
Instead of being spaced apart, icons are layered over one another. The visual effect is kind of neat, but apps with longer names result in overlapping text. Other than that, the task manager functions normally. To HexaTasker's credit, while I've seen performance issues with certain multitasking overhauls, this tweak runs quite smoothly on my aging iPhone 4.
HexaTasker isn't the only tweak available for users who want to cram as many apps into the iPhone's multitasking dock as possible. Tweaks like Switchy and MultiStorey expand the size of the app switcher to two rows for a total of 8 apps per page, and it's certainly a neater approach, but it's one which takes up more screen space. Whether you like one approach over the other is a matter of preference.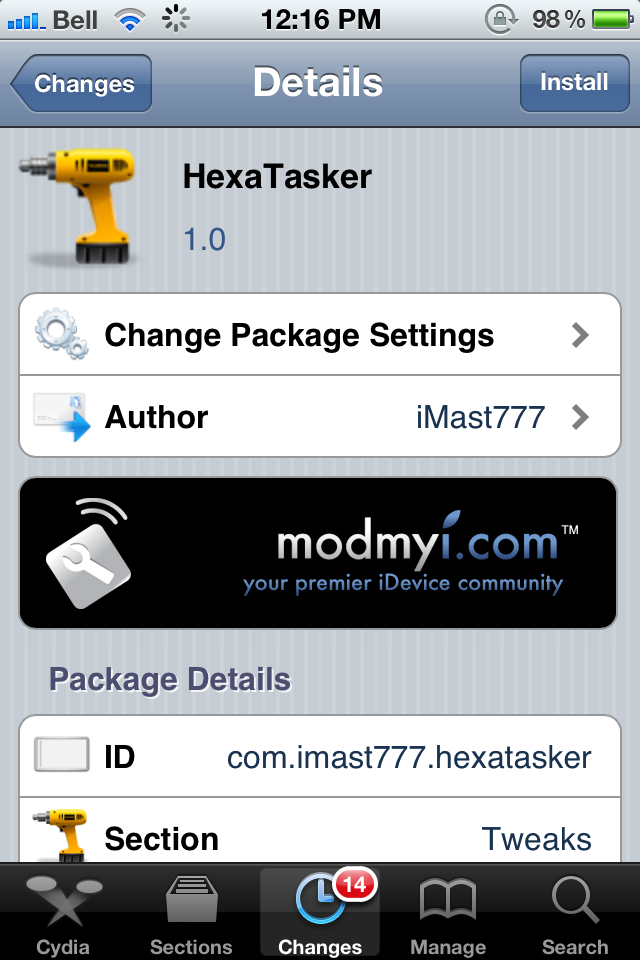 If you want to try HexaTasker, you can find the free tweak in Cydia under the ModMyi repository. HexaTasker doesn't show up in Settings, so if you want to go back to the default view, just uninstall the tweak from Cydia.
When it comes to multitasking tweaks, do you prefer having six icons in a row or having eight icons stacked over two rows? Share your thoughts in the comments section below.