One of the big features in iOS 6 is the introduction of a panorama shooting mode in the default Camera app. Unfortunately for those of us who like using our photos as wallpapers, there isn't a good way to turn a panorama into a wallpaper on the standard firmware without cutting the picture down. Luckily there's a recently released Cydia utility called Go Desk that can create scrolling desktop backgrounds from high resolution pictures.
The Tweak: Go Desk's Cydia page says it supports high resolution wallpapers (at resolutions of 1290 by 960 and above?), so naturally I put this to the test by grabbing the highest resolution panorama I could find on Flickr. Unfortunately when I tried to load the monstrous 62 megapixel image, my iPhone 4 crashed. When I picked a more modest panorama, the app behaved as expected. My lesson? Don't be a jerk.
When you select a picture (from the Camera roll) using Go Desk, the app displays a two rectangle overlay that you can stretch to adjust. The fixed rectangle on the left will be your first screen while the adjustable rectangle on the right will be the maximum distance Go Desktop will scroll to–the wider the frame the more dramatic the animation. You can adjust the rectangle by dragging on its corners, and pinch to zoom the background image.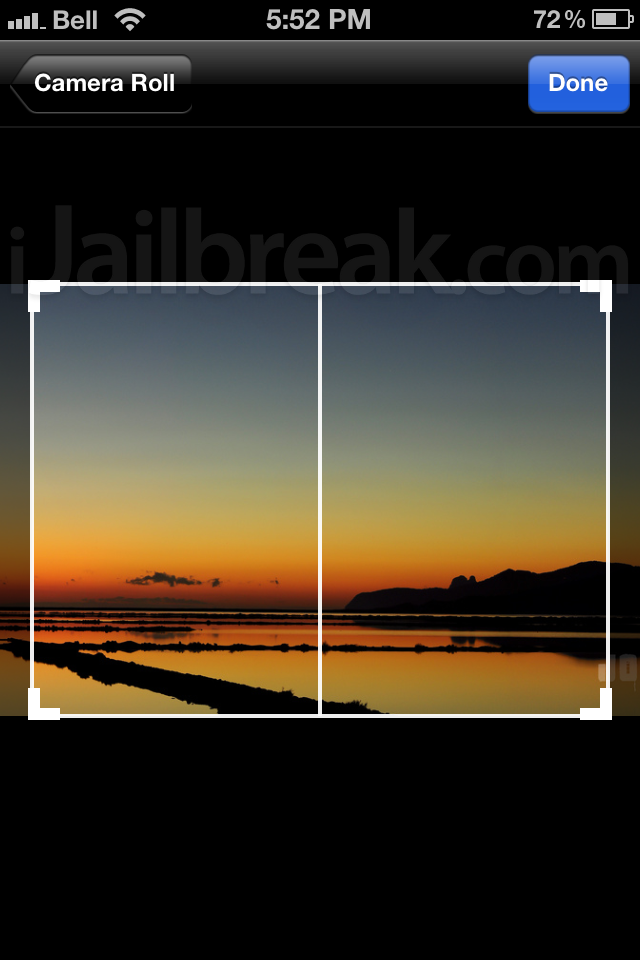 Caveats:
Go Desk doesn't support the iPad; currently you'll just get the panorama effect in a corner of the screen.
I also found that it caused minor lag on my iPhone 4. Newer devices should run the software more smoothly.
Needlessly large panoramas will cause crashes.
Synergy: Go Desk is an ideal companion to any panorama photography app.
Where to find: Go Desk itself is a free wallpaper Cydia tweak and is available in the BigBoss repository. The wallpaper can be set from the Go Desk app on the SpringBoard. In addition to panoramas Go Desk also supports animations. The first supported Animation in Cydia is called Go Desk Moonlight Pond, which is available for on Cydia for $2.99; the animation features frogs, fish, and lily pads.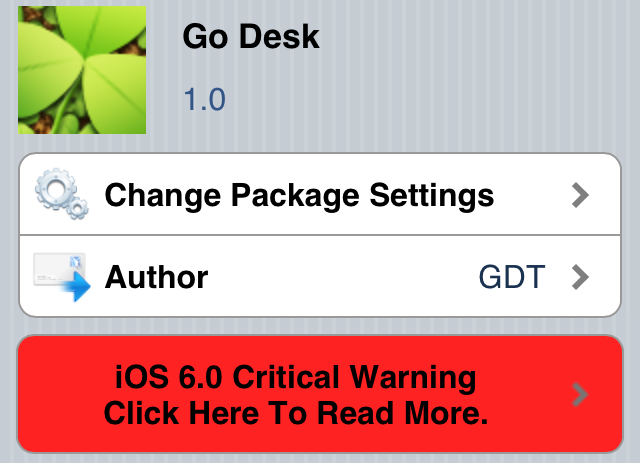 What do you think of Go Desk? Do you have panoramas you'd like to use as wallpapers, or do you prefer ordinary textures and stills? Share your thoughts in the comments section below.