Here's a new jailbreak tweak that some users may find useful. If you like to keep your iOS device protected with a Passcode, but hate typing it every time you want to unlock it, then this tweak is for you.
Genie is a new lockscreen extension that lets you assign simple touch gestures to unlock your iPhone, iPod Touch or iPad. At times a Passcode can get annoying, as you'll need to type it every single time you want to get to the homescreen. Using Genie, you can bypass the Passcode and unlock your device by a simple gesture.
After installing this tweak, you get the options to select what type of gesture you want to use. There are options ranging from a simple left swipe to a 3 finger upwards swipe. You can disable the normal Slide to Unlock so it doesn't come in the way of using your assigned gesture. There's also an option to Bypass the Password/Passcode unlock entirely, so you can use just the gesture. Of course, others wouldn't know of this gesture and would still have to type in a Passcode to gain access to your device.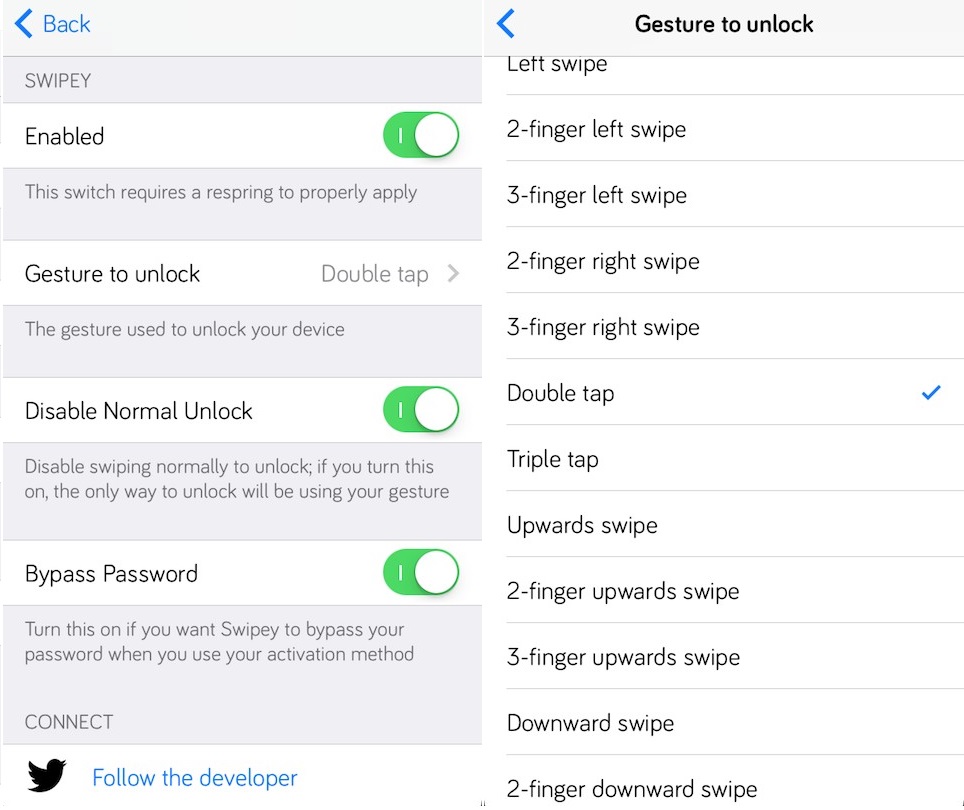 That's it. A simple tweak for a simple purpose. Genie is available in the BigBoss repo for $0.99 in case you're planning on installing it. You'll need an iPhone, iPod Touch or iPad running iOS 7 or higher to run this tweak.