This isn't new, bypassing the lockscreen on iOS 7, but this does involve a rather quick and easy method to do it. Apparently, this new method will let you bypass the lockscreen on iOS 7 in less than 5 seconds.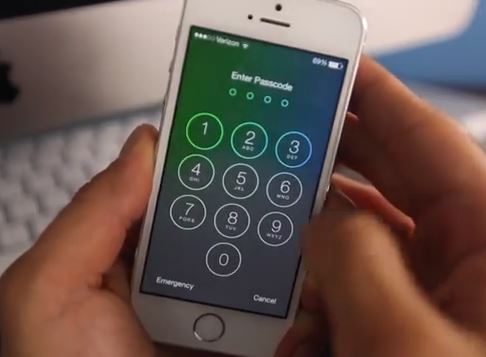 Apple did patch the previous lockscreen vulnerability, but not this new one. This trick is fairly simple to execute and it will break through your passcode locked iOS 7 device in seconds. It has been confirmed to work on iPhone 4s or later with iOS 7 – 7.1.1, but it does require certain things to work.
Firstly, you'll need to have a missed call notification in your Notification Center and you'll need access to Control Center from the lockscreen. This method doesn't give full access to the iPhone, but instead, it gives access to the last opened app. In case you forgot to exit an app and simply locked your device, that app can be gained access into using this method. Follow these steps to bypass the lockscreen on your iOS 7 device:
Slide up to view the Control Center on the lockscreen and turn on Airplane Mode.
Now, scroll down to view the missed call notification in the Notification Center, then tap on it.
You'll be taken into the last opened app in an instant. No Passcode to type, to fingerprint to scan etc.
That's it. Takes only a few seconds to do this. Here, watch the video by EverythingApplePro:
Like I said, you don't get access to all the apps. Also, it's not common for users to leave an app open and lock the screen. However, this is still a major flaw and Apple should fix it soon. iOS 8 beta 1 doesn't suffer from this problem, which means Apple knows about this.
Try it out and let us know if it worked for you.