With the introduction of iOS 6, came the all new Panorama Mode in the stock Camera app. With the help of Panorama, you can take a wide angled picture by panning your iOS devices' camera. This is very useful when you want to capture the lovely scenery around you, but can't get the whole picture in one shot.
Using the Panorama feature at night can be troublesome if there's no light, because this mode doesn't let you use the iPhone's LED flash. Fear not, the Flashorama tweak is here to the rescue.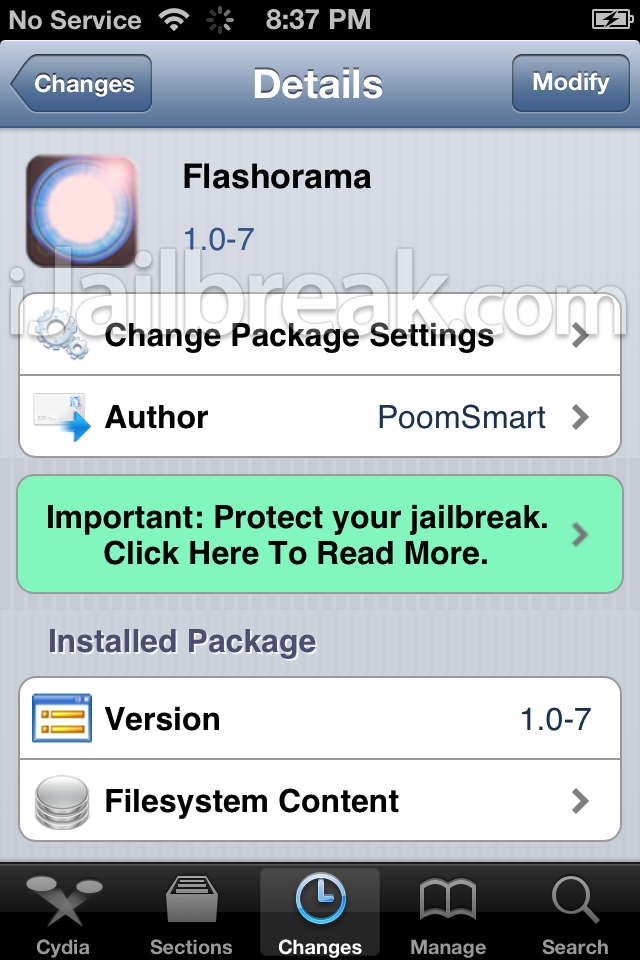 Flashorama is a new Cydia tweak, which adds a simple Flash Toggle in the Panorama Mode of your iOS 6 camera. There's nothing more to it. You can now toggle flash on and take panoramic pictures at night, if that's what you like to do. There are not a lot of people who will use the Panorama Mode at night, but you never know. You might need it at a party, during batcave adventures or any other reasons that you can think of.
There's two options for the tweak in the Settings menu, one that lets you Enable/Disable this tweak and another that automatically turns off the flash when you're done taking the Panorama shot.
So there you have it, flash in Panorama Mode. I wonder why Apple didn't think of this, because it's such a simple feature. Flashorama is available in the BigBoss repo for free. Try it out and tell us if you think this was useful to you in the comments.