Let's say you're a busy person. You need to tweet, text, or make a phone call the second you reach for your phone. You don't have the luxury to slide to constantly unlock. With all the time you spend sliding to unlock in a year, over the course of a year you could be missing out on valuable minutes. Apple got the message with the camera shortcut; you need to have a camera shortcut on your lockscreen because if you miss the opportunity for a picture it's gone. The same thing is true for everything else in life.
The modding community previously created tweaks like AnyLockApp which allows caffeinated professionals like me to hijack that shortcut button for our own purposes. But suppose one shortcut is not enough. Luckily there's FastLock, a new Cydia tweak that puts shortcuts on your iPhone's lockscreen.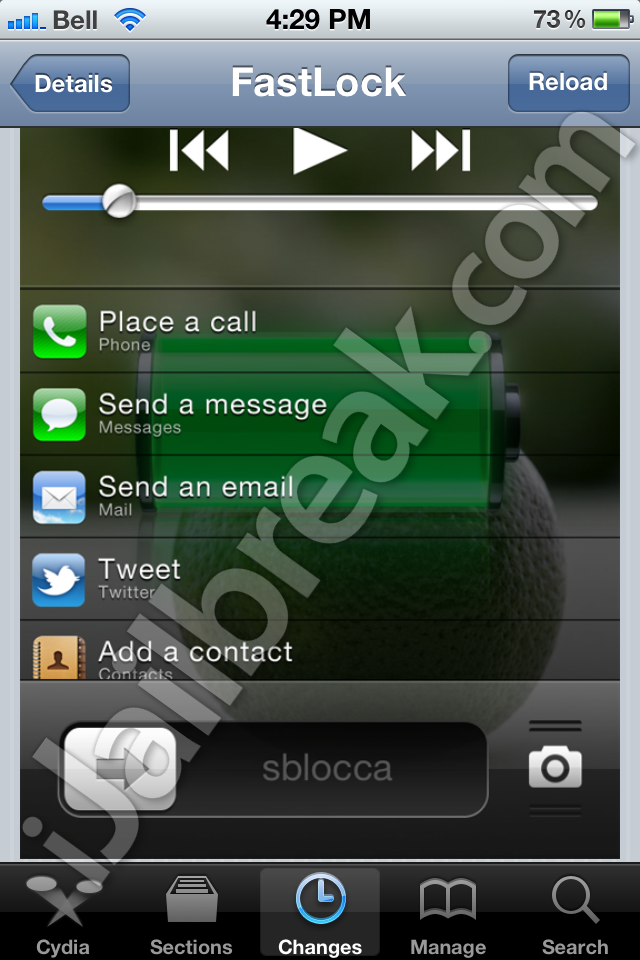 FastLock puts your shortcuts in with your lockscreen's notifications. It comes with shortcuts to place calls, send texts, email, tweet, add contacts, write notes, set alarms and, redundantly, take photos. (You never can have enough shortcuts for the camera app, although the feature could be useful if you're using the lockscreen camera shortcut for something else.)
If you think that scrolling through a list of shortcuts would save you time over sliding and unlocking, FastLock is available in the Cydia Store, on the ModMyi repository, for $0.99. It is currently compatible with iOS 4.x and iOS 5.x.
Do you think your lockscreen needs more features and shortcuts? Let us know in the comments section below.