Debify: Generate .deb Files
Would you like an easy way to create a .deb file on your iPhone, iPod Touch or iPad? Well, if you would then you will be glad to know that with the Debify Cydia tweak you can easily make a .deb file through MobileTerminal. The developer notes that to use this tweak you must simple execute the debify command in the folder folder containing the package's structure and the output will be saved into the parent folder.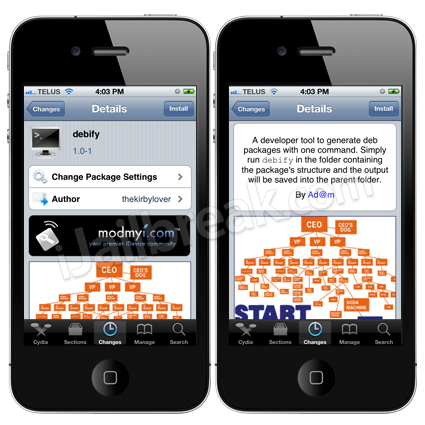 If you are interested in the Cydia tweak you can find it through the ModMyi repo for free.
QuickGesture: Enable And Disable iPad Multitasking Gestures With Activator
The QuickGesture Cydia tweak will allow you to quickly activate and deactivate iPad multitasking gestures with a simple Activator command such as holding down one of the volume buttons. This could be useful if you are looking for an easy way to toggle your iPad's multitasking gestures on or off.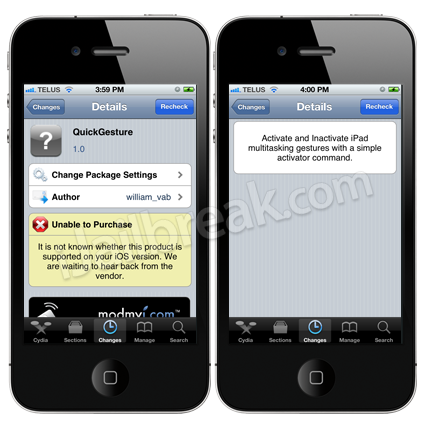 If you are interested in the QuickGesture tweak you can find it through the ModMyi repo for free.
AppTag: Create Custom Application Badges
Application notification badges are liked by some and hated by others. If you don't mind the red application badges then you may want to check out the AppTag Cydia tweak that can create custom badges on your iPhone, iPod Touch or iPad applications. Though this may not be the most useful Cydia tweak I am sure you can find some use for AppTag, such as using it to remind yourself about something.
If you are interested in the jailbreak tweak you can find it through the ZodTTD & MacCiti repo for free.
Pull To Dismiss: Dismiss The Keyboard When Scrolling
The Pull To Dismiss Cydia Tweak will dismiss the keyboard by scrolling. Additionally in apps and views where a scrolling list and a keyboard are shown together, swiping from the list down the face of the keyboard will dismiss the keyboard more conveniently. In case you are wondering the Cydia tweak works in many popular and standard apps, thus it is actually quite a useful tweak.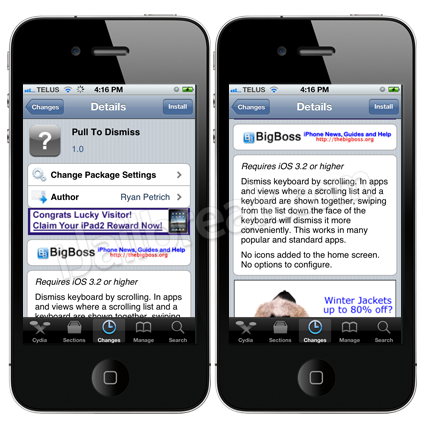 If you are interested in the Pull To Dismiss tweak you can find it through the BigBoss repo for free.
UnlockFX: Add Crazy Unlock Animations
Customizing the iPhone is a favorite hobby with all those who jailbreak it, but it all happens after you install one or more tweaks. Here's a new Cydia tweak, called UnlockFX, that brings a lot of crazy unlock animations to the good old slide to unlock. The animations are quite different from the ones that we've seen before on similar tweaks.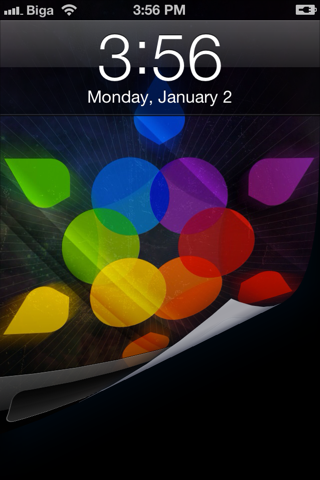 Normally when you unlock your iOS device, the homescreen appears, without any delay. Whereas, with UnlockFX installed, you will be able to make your lockscreen bounce, swivel, fade in/out and much more when unlocking. There are about 30 different effects that come with the tweak, and all of them work very well on iPhone, iPod Touch and the iPad on the latest iOS 5.0.1. You can also choose a random option, that is much better than sticking to just one animation, plus the effect time can also be adjusted.
This isn't a free Cydia tweak and you'll have to shell out $1.99 to purchase the package. UnlockFX is now available on the BigBoss repo and is developed by Filippo Bigarella, from the Springtomize 2 fame.
What do you think of these tweak? Let us know!